Don't jump to conclusions about Donald Trump says Egypt's president
Abdel-Fattah el-Sissi was one of the first to congratulate Donald Trump on his election victory.
Egypt's President Abdel-Fattah el-Sissi has urged caution in jumping to judge new US President-elect Donald Trump. Echoing the sentiments of many world leaders, el-Sissi speculated that Trump's campaign trail rhetoric may not come to pass in his presidency.
In an interview with Portuguese news agency LUSA released on Saturday 19 November ahead of a visit to Portugal, el-Sissi said: "let's not jump into conclusions or worry," speaking of Trump's future policies.
He said: "We have to distinguish between the rhetoric that takes place within presidential campaigns and the real and actual administration of a country after the inauguration...There will be a chance for more thorough readings."
El-Sissi may have been speaking with reference to Trump's campaign trail announcement that he would ban all Muslims from entering the US.
Shortly after his election, the press statement was removed from Trump's website leading to speculation that this, among other campaign trail pledges, may be watered down on backtracked on completely.
El-Sissi was one of the first world leaders to congratulate Trump on becoming the new President-elect and said there was "good chemistry" between them after a meeting at the UN General Assembly in September. Indeed, the pair share some of the same priorities in terms of the fight against Islamic State (Isis), with both parties vocal in their assertions of the need to diffuse the threat of the militant terror group.
Trump's presidency could lead to warmer relations between the two nations, after a period of relatively cool under Barack Obama's Presidency. As with some other leaders who have been looked upon less favourably by the West, El-Sissi may hope Trump would be less concerned with perceived human rights violations in Egypt.
El-Sissi said: "I believe that President Trump will be vigorously engaged with the issues in the region.
"As a matter of fact, Trump has shown deep and great understanding of what is taking place in the region as a whole and Egypt in particular. I am looking forward and expecting more support and reinforcement of our bilateral relations."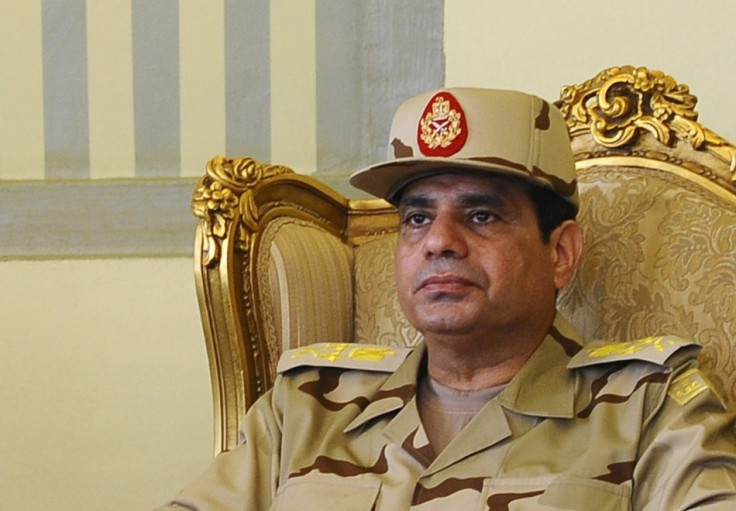 © Copyright IBTimes 2023. All rights reserved.