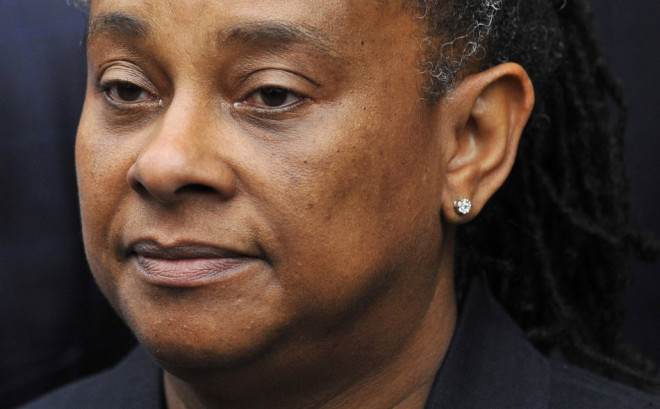 The mother of race murder victim Stephen Lawrence said racism is still alive in the police and in wider society.
Lawrence revealed she closes her bag in shops so people do not suspect her of theft. The 60-year-old who is a Labour peer explosively alleged that racism still existed "especially" among police officers.
Her words will sting Scotland Yard 15 years after the Macpherson report into her son's watershed killing in 1993 found the police service was "institutionally racist."
Speaking to BBC, Baroness Lawrence said shopping was still a racist experience: "You make sure that you are walking in a way that your bag is closed so nobody can look to accuse you of anything. That fear is there."
She said that as black woman she felt she had to prove she wasn't stealing in shops.
Stereotypical attitudes about black people still informed policing.
"I presume laws have changed but I think a lot of police attitude hasn't changed much.
"You still have a great deal of stop and search on the street, you still have members of the community complaining about how police are treating them," she continued.
Lawrence's latest warning comes months after Scotland Yard faced allegations its officers had mounted a smear campaign against the grieving Lawrence family in the aftermath of Stephen's muder in 1993.
"At the time, when the inquiry happened and the report came out, yes it was a landmark, yes it made a difference, yes it allowed people to be more open, to talk about racism," Baroness Lawrence said.
However, she added: "I still think there are underlying things where people believe that they can still get away with racism, especially within the police."
Doreen Lawrence was made a baroness by Labour leader Ed MIliband, in 2013.
The Lawrences have spoken out regularly about police racism, including Stephen' brother Stuart who claimed officers stopped and searched him 25 times. Mr Lawrence said: "I am being targeted because of the colour of my skin." He threatened to sue the Metropolitan police for harassment over the incidents.
Two men were last year jailed for killing Stephen Lawrence, nearly 20 years after he died. Gary Dobson and David Norris received life sentences for the killing at a bus stop in Eltham, south London in 1993.
IBTimes UK contacted Scotland Yard for their reaction but had not received any comments at the time of publication.