Downing Street fears second Scottish independence referendum after Article 50 is triggered
Theresa May braced for Nicola Sturgeon's SNP to demand second ballot due to Brexit.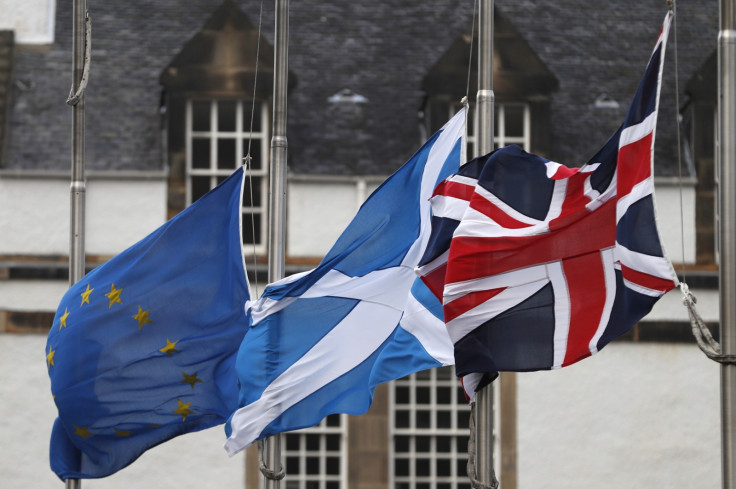 The triggering of Article 50 in March will be the catalyst for a new Scottish independence referendum as the UK faces the prospect of a "devolution" crisis due to Brexit, it has been reported.
Senior government sources say that Scottish National Party (SNP) leader Nicola Sturgeon will take advantage of Theresa May kicking off the Brexit process next month and use it to demand another ballot on Scotland leaving the United Kingdom.
The UK government can refuse to permit another referendum but this would risk a constitutional crisis.
A source told the Times: "Allowing one could lead to the break-up of the UK. Do you really want to take the risk on a 50/50 coin toss?"
Although polls put the majority of Scots in favour of staying in the UK, a senior government source told the paper that Sturgeon had forced her own hand with her many public statements condemning the consequences for Scotland of Brexit, which most Scots voted against.
With criticism building over her government's domestic agenda, unionists in Scotland may look to switch the focus back to the independence issue, which could come to a head when the SNP holds its spring party conference on 17 March.
The paper also reported that the prime minister could agree to a new referendum after Brexit, which would be less appealing for Scots as it would mean voting to leave a UK that is already outside the EU.
Britain's hand could be weakened during Brexit negotiations if they took place while there was a Scottish referendum and an unresolved crisis in Northern Ireland. Northern Ireland is holding an election later this week after Stormont's deputy first minister, Martin McGuinness, resigned over a energy scheme scandal.
A senior government source said Whitehall is considering the possibility of Nicola Sturgeon calling for a second referendum, direct rule in Northern Ireland and the triggering of Article 50 "all at the same time".
Meanwhile, it has emerged that the prime minister is set to announce that EU citizens who travel to Britain after Article 50 is triggered will not be able to automatically stay in the UK permanently, and will be subject to post-Brexit migration curbs.
© Copyright IBTimes 2023. All rights reserved.