As the first professional model with Down's Syndrome to hit the catwalks, 18-year-old Madeline Stuart achieved her dream in 2015 when she was cast to walk for Italian fashion house FTL Moda as part of New York Fashion Week. In a bid to challenge the constraints and exclusivity of the fashion industry, Stuart has returned once again this year to show off the fall/winter collections to the excited New York fashion crowd at the Angel Orsenaz Foundation in Manhattan.
After the rapturous feedback and innumerable supportive headlines in 2015, it is no surprise that the 18-year-old Australian model was recast, and took to the runway on Monday 15 February to present designs by Lulu to Gigi. Her first look was an ice white skater dress that was accessorized with monochrome white fur boots and hat, she then changed into a mauve and gold even dress with embroidered applique.
Speaking to The Mighty, Madeline's mother Rosanne Stuart noted the importance of modelling for more than one season in defining her role in the industry. "I think today is cementing her in the industry; she isn't just a one hit wonder who walked in New York Fashion week once," she said. "She's settled in the industry. She's a model now."
Like many others, Madeline's path to becoming a model was not straightforward. After struggling with her weight, which is a common issue faced by those with Down's Syndrome, Stuart worked hard to get healthy and has succeeded in achieving a goal that many have failed to do and has done so without compromising her health or happiness.
When she was first cast in September 2015, she joined a diverse cast of models who represented people from all walks of life. FTA are well known for their inclusive casting and collaborated with Italy's Fondazione vertical, who research spinal chord injuries, for their SS16 show that featured amputees, wheelchair-bound and able-bodied women in equal numbers on the runway.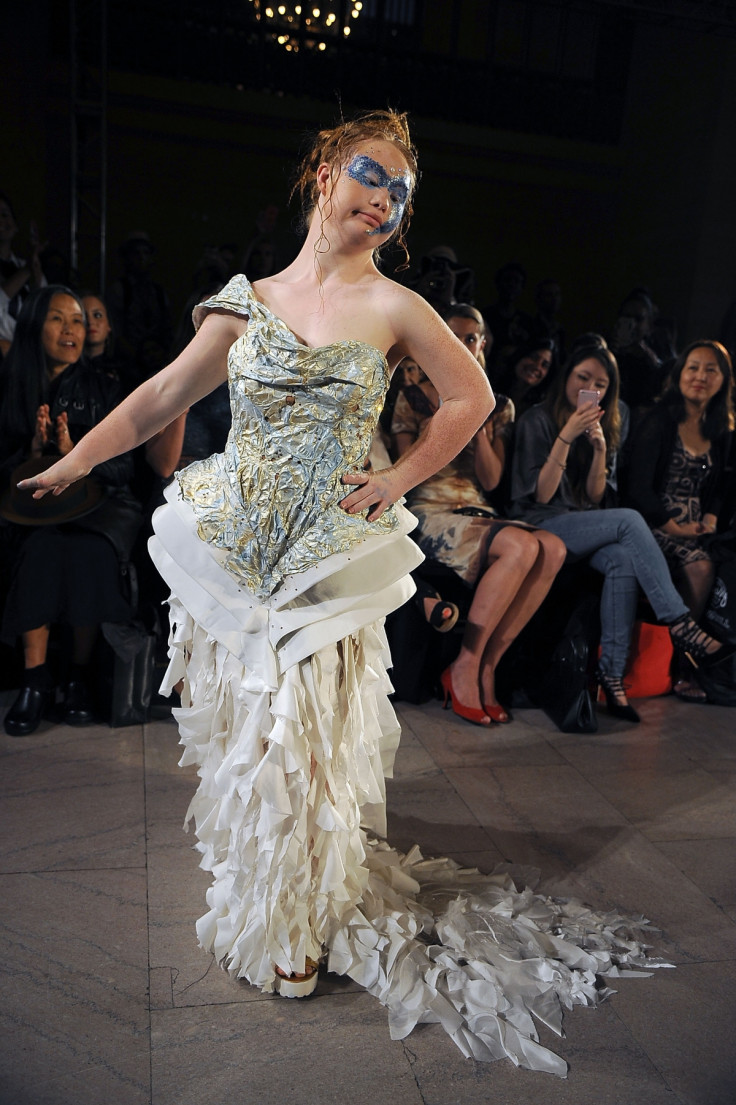 Madeline is yet to receive formal representation as a model but with her current track record it does seem like it won't be too far in the future. With or without sponsorship though, Stuart is yet another model challenging the exclusivity of the fashion industry and creating a more diverse playing field.