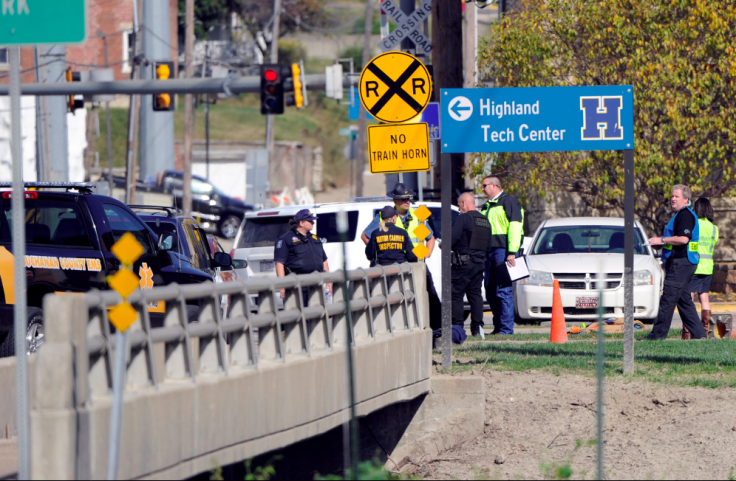 Schools were evacuated and residents advised to stay in their homes after a chemical spill in Atchison, Kansas caused a toxic cloud to develop over the city.
The spill at the MGP Ingredients factory reportedly caused the release of two chemicals, sulfuric acid and sodium hypochlorite, with 34 people treated for breathing problems following the incident.
City manager Trey Cocking compared the effects of the cloud to those of being exposed to mustard gas, with people initially advised by authorities to avoid the entire city on the morning of 21 October.
"The cloud was massive," Atchison Fire Department chief Ted Graf told Reuters. "I'm not even sure how to describe it."
The cloud developed after a mistake at the factory that saw two chemicals accidentally mixed together.
In a statement, the company said: "MGP Ingredients has reported the event to the EPA and Kansas and local authorities, and is cooperating fully to investigate and ensure that all appropriate response actions are taken. MGP has also engaged outside experts to assist the investigation and response.
"There was no significant damage to its Atchison plant as a result of this incident. No other MGP facilities, including its distillery in Lawrenceburg, Indiana, are affected by this incident."
Prior to residents in the city being given the all clear – with authorities announcing the cloud had passed several hours after the spill, which happened at 8am – one resident described the effects of the cloud.
Megan Laflin, 24, told the news service: "I honestly couldn't tell if it was fog or the chemical cloud. I couldn't see two feet in front of me."
The city manager reportedly said the city was in the process of being issued the all clear after the cloud passed, although it is not yet clear whether the factory will re-open today.