US Militias who called Muslims 'cockroaches' charged over plot to bomb mosque
Terror plot targeted apartment block where a number of Somalis lived.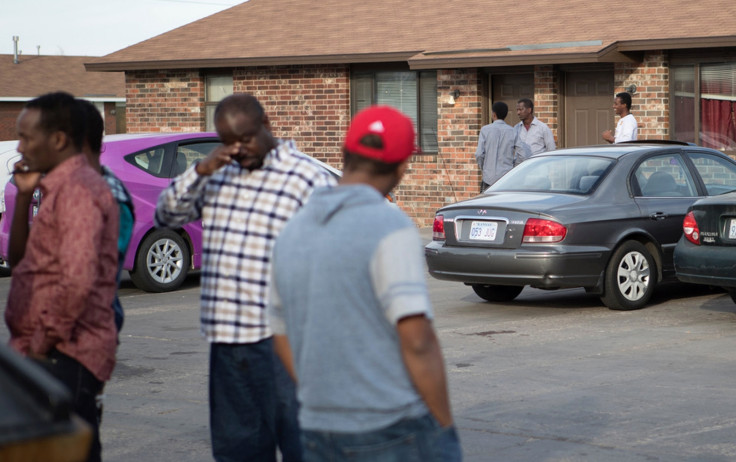 A militia group calling dubbed the Crusaders planned to attack a block of flats in the Kansas town of Garden City home to some 120 Somalis.
An eight-month-long FBI investigation revealed a detailed conspiracy scheme involving the same type of bomb used by Timothy McVeigh to destroy the Murrah Building in Oklahoma City.
Curtis Wayne Allen, 49, Patrick Eugene Stein, 47, and Gavin Wayne Wright, 49, have been charged with conspiring to use a weapon of mass destruction.
Evidence presented to the US District Court for Kansas in an affadavit prepared by the FBI details the three men as holding anti-immigrant, anti-government and anti-Muslim views.
Conversations recorded between Allen, Stein and Wright reveal that they referred to Muslims as "cockroaches" and spoke about killing children and committing acts of rape and arson in an attempt to "wake up" people and "take their country back".
A confidential FBI source has been attending meetings of the Crusaders in southwestern Kansas since February.
In a June meeting, Stein brought up the Orlando nightclub shooting, in which 49 people were killed and 53 wounded in a terrorist attack on a gay nightclub in Florida, and suggested carrying out a similar attack against Muslim refugees in Garden City, according to the evidence.
They ultimately decided to target the apartment complex because of the number of Somalis who lived there and the fact that one of the apartments was used as a mosque, according to the Chicago Tribune. The complex houses about 120 Somali residents, acting US Attorney Tom Beall said.
The complaint said that Stein discussed the fuel oil and ammonium nitrate device used in the 1995 bombing of the federal building in Oklahoma City by Timothy McVeigh.
The men, who were arrested in Liberal, Kansas, on Friday morning, performed surveillance sweeps of the apartment building and prepared a manifesto, Beall said.
These reconnaissance missions were conducted on a mall frequented by members of the Somali community, and a mosque located in an apartment complex, as well as on various vehicles believed to be used by individuals of Somali descent or Muslims.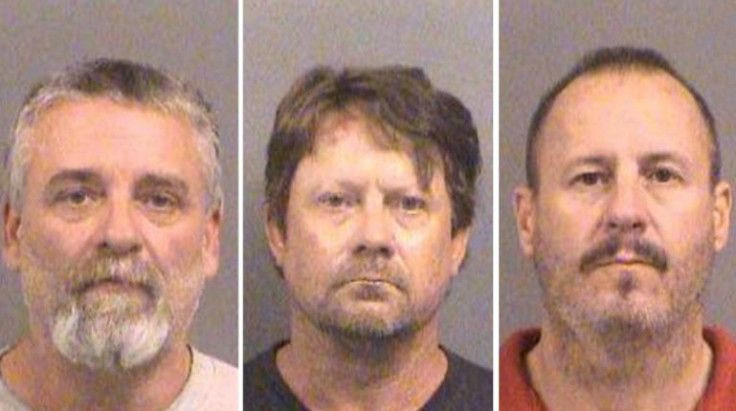 During the surveillance, Stein had with him a pistol, an assault rifle with several magazines, a ballistic vest, and a night vision scope.
In a conference call, Stein said the only way "this country's ever going to get turned around is it will be a bloodbath", according to the complaint.
Stein also told the FBI source he was worried Allen's girlfriend would go to the Liberal Police Department and disclose the militia's plans. Allen, he said, had been arrested in a domestic violence case in Liberal on Tuesday.
On Tuesday, Allen's girlfriend called Liberal police, said she had been battered by Allen and was leaving their home. She showed Liberal officers a room in the home with a large amount of ammunition and components to build firearms.
That night, officers stopped Allen and found ammunition, including an AK-47 magazine.
She also told the FBI she saw white powder being produced at a business owned by Wright. The powder looked like explosives, the affidavit stated.
A search of the mobile home business later unearthed a possible detonator including items used to make improvised explosives, according to the affidavit.
Also discovered was a yellow binder and paperwork labelled; The Anarchist Cookbook.
Police officers in Liberal estimated they found "close to a metric tonne of ammunition in Allen's residence".
The three men are due in court on Monday (17 October). If convicted, they could be sentenced to almost life in federal prison without parole.
Beall said the investigation involved an FBI probe "deep into a hidden culture of hatred, violence and what amounted to a startling plot".
"These individuals had the desire, the means and the capabilities and were committed to carrying out this act of domestic terrorism," Special Agent in Charge Eric Jackson told the Kansas City Star.
"We feel as though the individuals involved in this plot have been stopped and that the individuals' plot has been stopped."
© Copyright IBTimes 2023. All rights reserved.