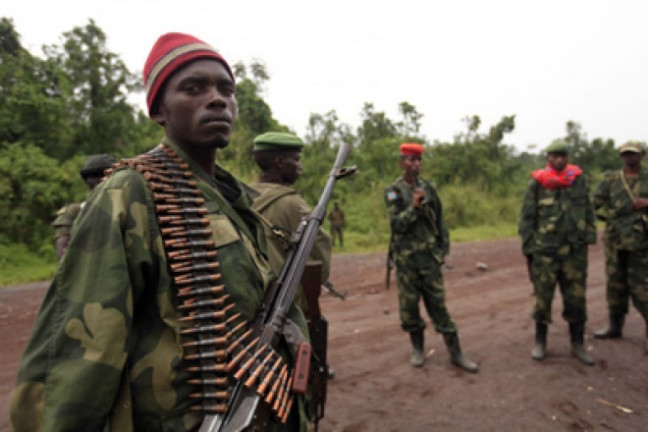 Up to 37 people, including women and children, have been massacred in the Democratic Republic of Congo's eastern province of South Kivu.
The victims, including several pregnant women, were shot, stabbed or burned in their homes on Saturday in an attack the regional governor blamed on a dispute over cattle.
South Kivu governor Marcellin Cishambo told Reuters: "It is Congolese who have carried out these attacks. It was about a dispute over cows. The problem is that everyone in this area carries a weapon."
All the victims were of Bafuliru descent, fuelling fears that the attack may have been ethnically motivated.
Local members of the Bafuliru ethnic group blamed rebels from Burundi's National Liberation Forces for the attack.
South Kivu is a mountainous region rich in minerals including gold and is home to communities that fled neighbouring Burundi after the end of a civil war in 2005.
The Congolese government said it plans to target foreign rebels operating in its eastern region after the M23 rebel group was defeated late last year.
In 2012, a joint mission in Uvira was undertaken by the head of the United Nations Organization Stabilization Mission in the Democratic Republic of Congo (Monusco) and the Congolese Minister for Home Affairs Richard Mangez in order to reconcile the Bafuliru and Barundi communities in the Ruzizi plain.
Mangez met with community leaders and vowed to investigate violence and murder in the region.
"State legislations establishing the chiefdoms in the Ruzizi plain should be respected and collaboration between the police, the army and the local population enhanced," he said.
Monusco took over from an earlier UN peacekeeping operation, the United Nations Organization Mission in the Democratic Republic of Congo (Monuc), on 1 July 2010 following the passage of UN Security Council resolution 1925.