Vitali Klitschko: How Heavyweight Champion 'Dr Ironfist' Dragged Ukraine from the Brink of Revolt
WBC Heavyweight champion calms potentially dangerous situation in Kiev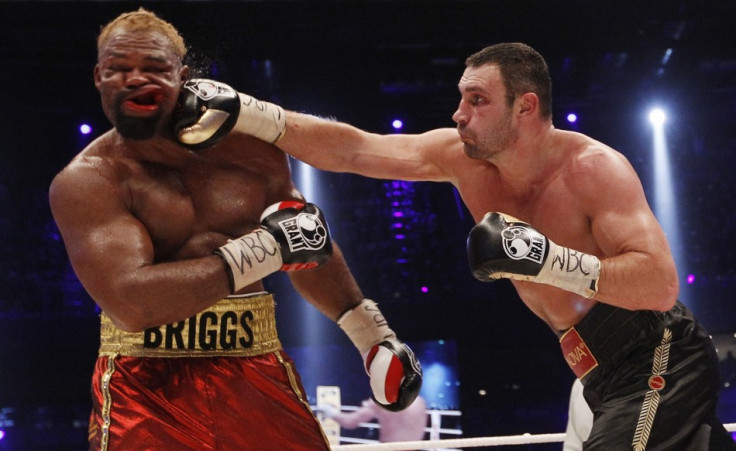 Current WBC heavyweight champion and Ukrainian opposition leader Vitali Klitschko has used his 6ft 7in, 104kg frame to defuse a potentially violent confrontation between anti-government protesters and police in Kiev.
The leader of the pro-EU Ukrainian Democratic Alliance for Reform - or Udar, which in Ukrainian means "punch" - confronted the angry crowd that gathered near government buildings to demand the resignation of president Viktor Yanukovich and convinced them not to storm the presidential building.
Klitschko yelled at the crowd to "get back" as he stood tall over them, according to the Los Angeles Times. He pushed young men with such force "that they almost fell down" while shouting to "not fall into a trap", according to the report.
The crowd eventually decided to get back to Independence Square, where the demonstration continued without further incident.
The Ukrainian capital is witnessing the biggest unrest since the 2004 Orange Revolution, which was caused by Yanukovich's rebuttal of a deal granting political and free trade accords with the European Union.
On Sunday, between 100,000 and 500,000 rallied in the capital, defying a ban on public demos.
Clashes between demonstrators and authorities resulted in riot police using tear gas, batons and stun grenades.
Dr Ironfist
Klitschko, 42, has confirmed he will run in the country's 2015 presidential election in defiance of a bill that disbars candidates who have lived outside Ukraine during the past 10 years. The boxing star has permanent resident status in Germany.
Nicknamed Dr. Ironfist for his immense size and power, Klitschko is one of only four boxers - after Lennox Lewis, Muhammad Ali and Evander Holyfield - to have gained a heavyweight belt on three occasions.
After starting a career as professional kickboxer, Klitschko won his first boxing title against Herbie Hide in 1999. Due to a shoulder injury, Klitschko lost his title in 2000 to Chris Byrd. He attempted a title shot against Lennox Lewis, but a cut above his left eye convinced the ring doctor to stop the fight.
He avenged the Lewis defeat by beating Corrie Sanders for the WBC Heavyweight title, and then in 2005 he announced his retirement. Dr Ironfist came back in 2008 and regained the title by knocking out Samuel Peter.
Since then he has gone on to defend the title nine times, most recently with a victory against Manuel Charr
He is the only professional boxer to have obtained a PhD in Sports Science, which he got in 2000.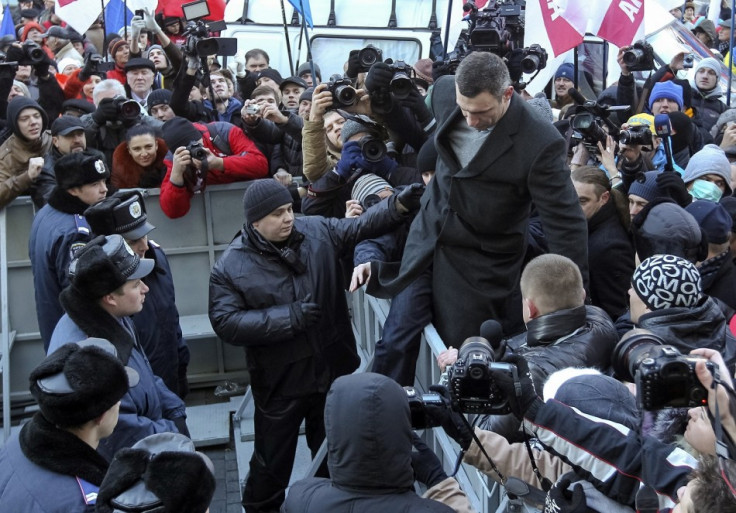 © Copyright IBTimes 2023. All rights reserved.