DraftKings and FanDuel fantasy sport betting is illegal gambling says New York attorney general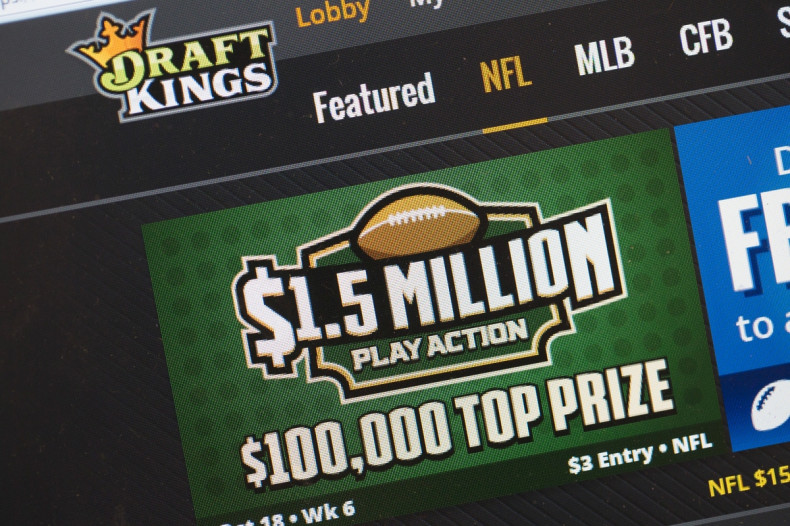 The New York attorney general has declared that daily fantasy sports websites are officially considered to be illegal gambling. As such, websites like DraftKings and FanDuel have been ordered to immediately cease taking bets from residents living in the New York State.
"Daily fantasy sports is neither victimless nor harmless, and it is clear that DraftKings and FanDuel are the leaders of a massive, multibillion-dollar scheme intended to evade the law and fleece sports fans across the country. Today we have sent a clear message: not in New York, and not on my watch," said New York's attorney general Eric T Schneiderman in a notice sent to the two companies on Tuesday 10 November.
To give context, the New York attorney general's office is essentially a general ombudsman that functions to protect the rights of New York State residents in matters relating to trading standards, civil rights, public health and criminal justice.
Fantasy sports industry worth $26bn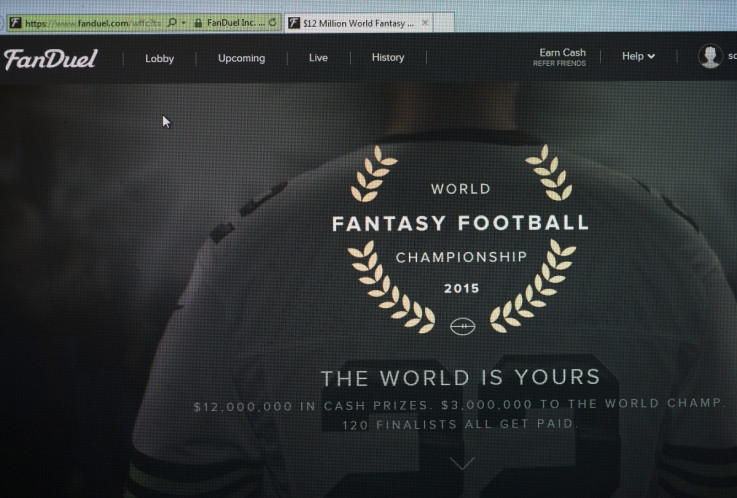 There is so much money in daily fantasy sports that some people play the games for a living
Getty Images
The American fantasy sports industry involves people pretending to be the owners of imaginary professional sports teams in the National Football League (NFL), National Basketball Association (NBA), Major League Baseball (MLB), and National Hockey League (NHL) on the internet.
While it sounds like a niche hobby, the industry is now worth $26bn (£17bn) and is played by 30 million Americans, according to latest research from the Fantasy Sports Trade Association (FSTA).
But unlike traditional fantasy sports, where players sign on for an entire season, daily fantasy sports websites run games that are based on either one week or one single day of action. Players pay an entry fee of between $0.25 up to $1,000 and this lets them play against hundreds of opponents for prize pools of up to $2m.
Poker is considered to be a game of chance, so playing poker online would be illegal as internet gambling has been banned in the US since 2006, but betting on games of skill is not illegal. Fantasy sports sites and the newer daily/weekly format use this loophole to claim that fantasy sports betting is a game of skill, since a great deal of analysis and preparation is required before bets are placed.
"[Daily fantasy sports] is designed for instant gratification, stressing easy game play and no long-term strategy," stressed Schneiderman. He added that daily fantasy sports constitute gambling because players are "placing bets on events outside of their control or influence".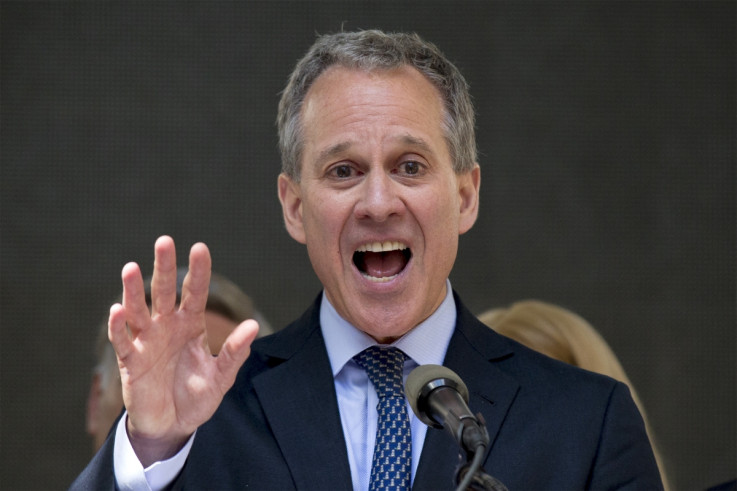 New York Attorney General Eric T Schneiderman is taking a tough stance against daily fantasy sports
Reuters
Major "insider trading" scandal
While various US states have previously threatened to ban fantasy sports, the attorney general's sudden stance is in part due to the major scandal that erupted in October.
A DraftKings employee admitted to inadvertently releasing data before the start of the third week of NFL games and then using the information to win $350,000 at rival site FanDuel in the same week.
Although DraftKings said it wasn't aware of what its employee was doing, the incident has raised serious concerns about who should be allowed to have access to valuable data on which fantasy players are receiving the most bets, and many are calling for more regulations.
Both DraftKings and FanDuel have very big investors that include Fox, NBC Ventures, Time Warner Investments, Google Capital, Comcast Ventures and KKR, as well as the NBA and several NFL team owners, so it is clear that there is a lot riding on these companies.
DraftKings and FanDuel fighting ban
The two firms are now utilising social media to get their customer base to help them fight the cease and desist orders by encouraging them to "protect their rights" and contact the attorney general to protest the ban.
FanDuel told Tech Crunch: "Fantasy sports is a game of skill and legal under New York State law. This is a politician telling hundreds of thousands of New Yorkers they are not allowed to play a game they love and share with friends, family, coworkers and players across the country.
The game has been played — legally — in New York for years and years, but after the Attorney General realised he could now get himself some press coverage, he decided a game that has been around for a long, long time is suddenly now not legal. We have operated openly and lawfully in New York for several years. The only thing that changed today is the Attorney General's mind."
DraftKings said in a statement: "We are very disappointed that New York Attorney General Eric Schneiderman took such hasty action today, particularly since he did not take any time to understand our business or why daily fantasy sports are clearly a game of skill. We strongly disagree with the reasoning in his opinion and will examine and vigorously pursue all legal options available to ensure our over half a million customers in New York State can continue to play the fantasy sports games they love.
"New York's actions today are an unfortunate example of a state government stifling innovation, technology and entrepreneurship and acting without full and fair consideration of the interests of consumers."