Drake will inevitably top the charts with his fourth album Views From The 6. After all, this is the Canadian rapper who has such a strong fan base that he is able to land at number one with merely two mixtapes in the same year. Views will mark a new chapter in Drake's career but what will remain the same is his unwavering power and influence over pop culture.
With the release date set for Friday 29 April 2016 exclusively via Apple Music, fans are yet to enjoy all that Views From The 6 will have to offer. The album is the fourth instalment of Drake's hip-hop collection following on from Thank Me Later, Take Care and Nothing Was The Same, all of which have been certified platinum multiple times and have sold in excess of one million copies each.
Whereas Kendrick Lamar and J Cole are celebrated for their lyrically conscious content, Drake, 28, embodies everything one would expect from a universally appreciated hip-hop artiste. From the swag to the wordplay, dance moves and endless stream of memes he inspires, IBTimes UK takes a look at how Drake's influence on music has increased with every new album.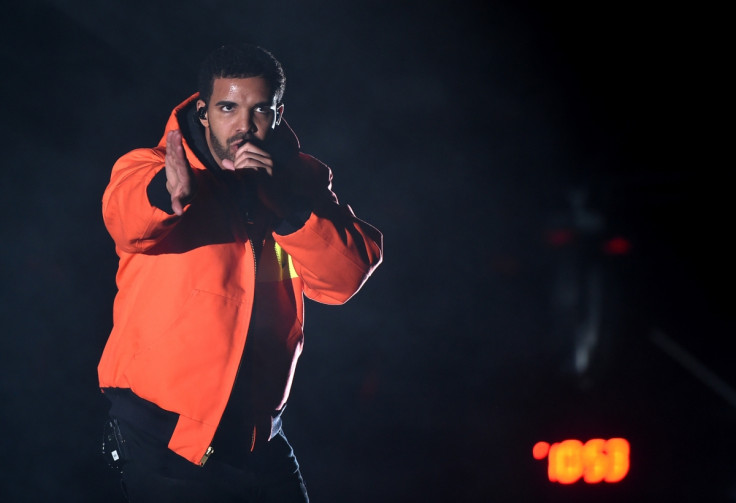 Thank Me Later (2010)
By the time Drake had released his debut album Thank Me Later in 2010, the One Dance rapper had already built a loyal fan base through the release of his early mixtapes Comeback Season and So Far Gone. Singles including Over and Find Your Love reintroduced the hip-hop scene to an intriguing blend of singing and deep basslines. This was nothing new with the likes of LL Cool J renowned for the sound in the 1990s but Drake revamped it and made it cool for the new era.
Take Care (2011)
Drake's sound was becoming slightly lighter and less brooding with his second studio album, also released under Universal Republic and the YMCMB label. With this record came Drake's true crossover moment with the title track boasting a collaboration with his on/off love interest Rihanna. Take Care also featured the iconic song, The Motto, which featured Lil Wayne and signified a change in the delivery of bars.
The rapper's flow and wordplay reached a whole new level with The Motto and the term YOLO (You Only Live Once) was coined, quickly becoming a universal phrase. Mums and dads were embarrassing their children by saying YOLO and the phrase was so popular that it was entered the Oxford Dictionary in 2014. Now if that's not influential then what is?
Nothing Was The Same (2013)
The lead single from Drake's third album, Started From The Bottom, became a viral hit on social media. In the music video, Drake pays tribute to his hometown of Toronto and "day one" friends, prompting his fans to celebrate their own friendships and humble beginnings. Proving his versatility, Drake had the lovers swaying to Hold On, We're Going Home which became the soundtrack for couples everywhere.
Views From The 6 (2016)
The album is yet to be released but Drake has still kept pop culture – and social media – on its toes. Hotline Bling was the video which spawned tonnes of memes thanks to Drake's questionable dance moves and his Meek Mill diss track Back To Back changed the rap game when it earned a Grammy nomination. Still, with the album reportedly boasting nearly 20 tracks, the best is yet to come.