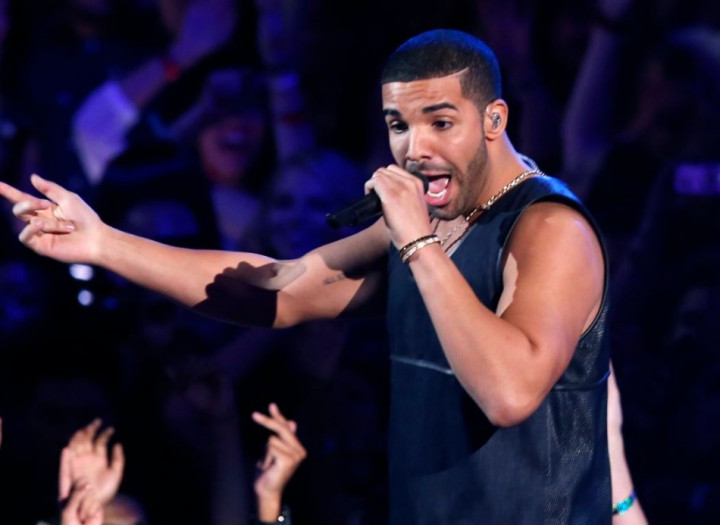 Someone appeared to have gotten on the wrong side of rapper Drake, as he tossed handfuls of dollar bills on the ground before angrily storming into a strip club over the weekend.
The Canadian rapper was celebrating his birthday at Club Stadium in Washington DC when he stormed out of the club, only to rush back in soon after in a fury.
As he entered the club he dumped thousands of dollars on the ground, but luckily his security guards were quick enough to retrieve the cash.
According to reports, clubbers claimed they witnessed someone punching a member of Drake's entourage, and that may have angered the star.
The badly behaved rapper turned 28 on Friday, and celebrated with Rita Ora and a number of scantily clad women at an arcade club in New York City.
Drake and his crew were infamously involved in a brawl in 2012 with Chris Brown's crew at W.i.P nightclub in New York City.
The violent mass bottle-throwing brawl was alleged to have been sparked over rivalry because both singers dated Rihanna.
It is believed Brown sent a bottle of champagne to Drake's table as a peace offering but it was returned with a note reading, "I'm f*****g the love of your life, deal with it."
The stars were sued by the nightclub for millions of dollars, but were not found liable for the damage. Following the incident record executives banned them from attending the same music events and parties.