A video of a Brazilian woman, who started behaving erratically after watching a horror movie, has gone viral. The video has garnered more than 200,000 views in just two days.
The unidentified 20-year-old woman had reportedly watched the horror movie Annabelle: Creation with her friends at a theatre in the Brazilian city of Teresina. According to reports, she got hysterical after the film ended.
In the video, she can be seen screaming and coughing on the floor of a shopping mall, as her friends try to unsuccessfully calm her down. She also apparently punched herself in the face as she left the cinema on Friday (18 August).
The woman's friends then rushed her to a nearby hospital, where she received treatment.
"When the film ended, we went to pay the car park and she started hitting herself with punches to her own head, and threw herself on the floor," an eyewitness said.
While a staff at the cinema centre said, "We haven't managed to find out what happened to her and the reason behind her strange behaviour. What we know is that she was really very nervous and couldn't herself explain what had happened."
Annabelle: Creation is a 2017 American supernatural horror film, and is directed by David F Sandberg. The film is a prequel to 2014's Annabelle and the fourth chapter in The Conjuring series.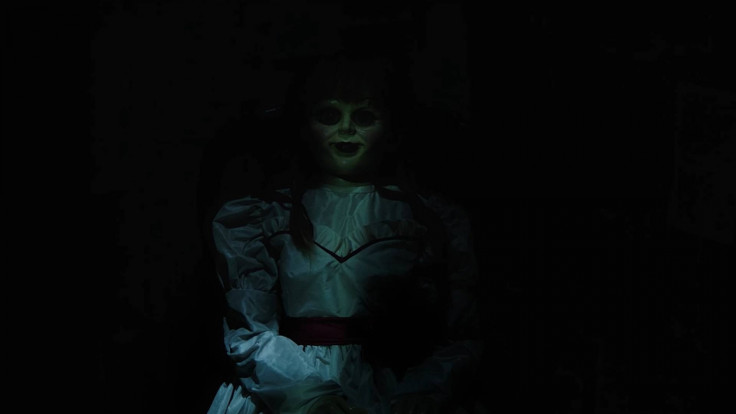 The movie tells the story of an evil old doll, which haunts a family and six orphan girls.
It was believed that the film was the scariest movies among all its installments, while many fans have called it one of the spookiest films they have seen so far.