[*This article contains mild spoilers for The Conjuring 2*]
James Wan's The Conjuring was a spooky smash hit when it came out in 2013, as was Annabelle, the haunted doll which the film's opening sequence centred around. So much so that the puppet became the subject of its own spin-off movie the following year.
And now that The Conjuring 2 has proved to be just as successful as its predecessor, Warner Bros is planning a spin-off to that, too, this time focusing on the villainous Nun, according to The Hollywood Reporter.
If you haven't seen the follow-up, you won't have met this creepy creature, so all we will tell you is that it closely resembles the ghouls seen in Wan's separate series Insidious. While if you have seen the film, you know she's particularly menacing. Interestingly, the nasty (played by a heavily make-upped Bonnie Aarons) wasn't even in the film until three months before cinematic release. Wan originally planned to include a more traditional horned demon, but at the last minute, an image of the Nun came to him and the studio granted him permission to include her and reshoot some scenes.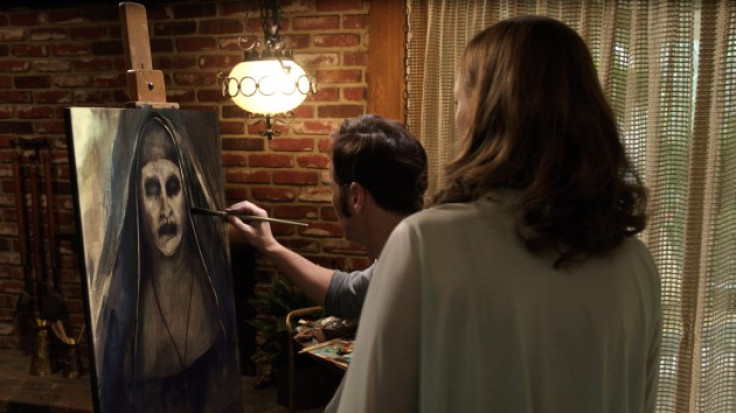 In the recently released movie, the Nun plagues clairvoyant Lorraine Warren through visions, before husband Ed paints her after seeing her in a dream and she ultimately becomes more physical towards the film's finale. Why does Lorraine dread her so much? Well, in the premonitions the Nun seems to want to harm Ed in a very bad way... and Lorraine fears that the dark entity might well get her way if they allow her into their lives.
While screenwriter David Leslie Johnson is on board to provide the script, there's no official word as to who will direct the standalone movie – it seems unlikely Wan will, given that he's just about to start production on major superhero-picture Aquaman.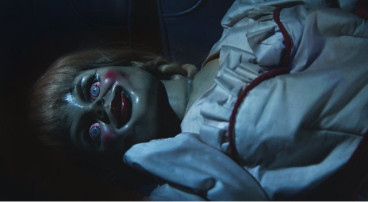 Annabelle managed to collect $257m (£182m) at the worldwide box-office; a considerable sum compared to its modest $6.5m budget. But failed to impress audiences as much as The Conjuring did. We'd argue that while it was a watchable film in it's own right, fans of the continuing Conjuring saga missed leads Vera Farmiga and Patrick Wilson and the emotional depths and intelligence they add to the expected shock scares.
The Conjuring 2 can be seen in UK and US cinemas now. This time round, paranormal investigators, the Warrens, travel to London, in order to help a single mother whose daughter is being terrorised by a poltergeist. And as you may have guessed, terrifying goings-on ensue.
For more entertainment news follow A-List on Twitter @Alistinsider