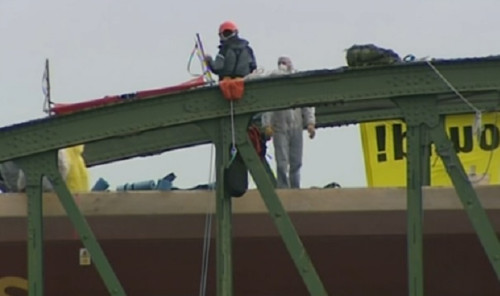 Twenty-nine people convicted of protesting at Drax power station have had their convictions quashed after it emerged that an undercover police officer had infiltrated the group.
Protesters convicted for boarding a freight train near the power plant in Yorkshire in 2008, were cleared at the Court of Appeal because it was not revealed at their original trial that undercover cop Mark Kennedy was working for the police at the time.
Kennedy drove the Drax power plant protesters to the location in a van hired by him.
Three judges ruled that Kennedy's role in the climate change protest should have been disclosed to the campaigners' defence teams at their trial.
Kennedy spent years in deep cover and had relationships with unknowing female activists during that time. He was exposed in 2010, after spending seven years undercover infiltrating protest groups.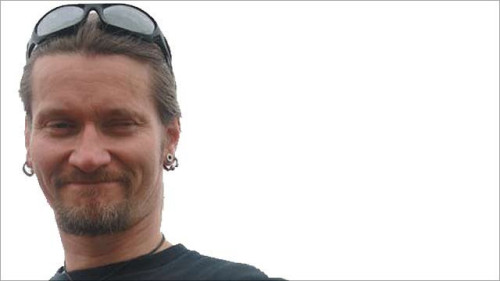 Overturning their convictions under the Malicious Damage Act, Lord Chief Justice Lord Thomas and two other judges ruled: "There was a complete and total failure, for reasons which remain unclear, to make a disclosure fundamental to the defence.
"In those circumstances, this court has no alternative but to quash the convictions."
Speaking outside court, the group accused the authorities of "political policing".
Protestor Robbie Gilbert said: "In our trial in 2009, the police and the Crown Prosecution Service deliberately withheld evidence from the jury. They're not interested in providing a fair trial to the political activists which they spy upon.
"This is political policing. It is an invasion of people's lives, a waste of public money and from the police's perspective, a legal failure."
Gilbert took part in the action at Drax which was to highlight climate change, in June 2008. He and other campaigners were transported to the site by Kennedy.
After dropping the group off, Kennedy got in touch with police colleagues and supplied tip-offs about the protest.