Bishops leading negotiations with political leaders in the Democratic Republic of the Congo (DRC) have said they are positive every stakeholder will have ratified a crucial political agreement on 28 January.
Pressure has been mounting for all opposition parties and the presidential majority (majorité présidentielle, MP) to sign the 31 December deal aimed at stemming the violence that followed President Joseph Kabila's refusal to relinquish the presidency at the expiration of his mandate on 19 December.
The deal will pave the way for the first ever peaceful transition of power in the resource-rich nation.
Less than a month after political actors agreed in principle to the power-sharing agreement, the bishops believe they can succeed in ensuring the MP and the fractured opposition to find a consensus around the particular arrangement. A number of stakeholders are yet to sign the deal.
After many delays, a direct negotiations session between the majority and the opposition finally took place on Sunday (22 January) under the aegis of the Catholic Church's National Episcopal Conference of Congo (CENCO). During the meeting, all parties agreed that the signing of the special arrangement would have to take place on 28 January.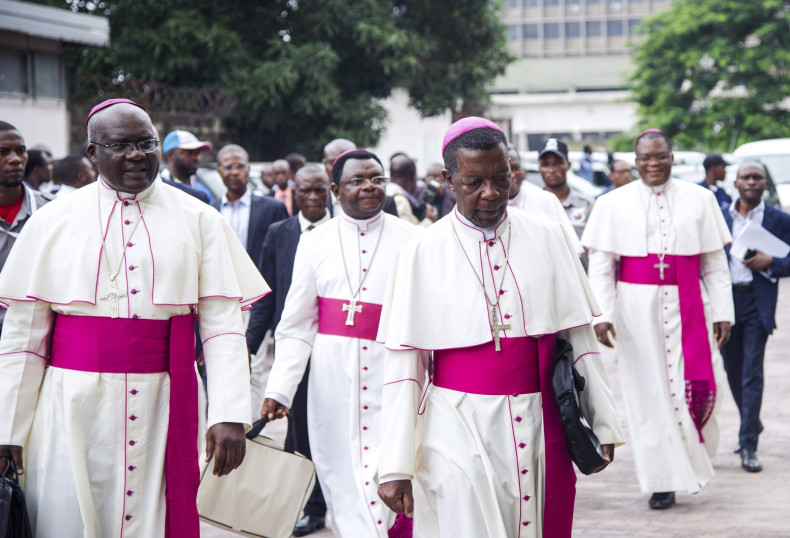 According to Père Clément Makiobo Malelo, executive secretary of the DRC Episcopal Justice and Peace Commission, who earlier spoke to IBTimes UK, stakeholders are still struggling to agree on issues related to the appointment of the Prime Minister, the formation of a government, its nomination and investiture.
A new session is poised to take place later this afternoon (23 January) in the capital Kinshasa's Diocesan Centre, during which political actors will address the sticky issues.
The Implementation Council is also expected to be installed on 26 January, when opposition heavyweight Etienne Tshisekedi, who was nominated to lead the deal's implementation, will be notified. Both the electoral commission (CENI) – which has been ordered to organise elections no later than December 2017 – and Committee of Monitoring of Fraud and anti-Corruption (CESAC) will be reshuffled.
There are yet no indications as to whom may replace current Prime Minister Samy Badibanga under the new government of national unity.