Uganda confirms 101 ex-M23 rebels fighters stopped at border as they tried to return to DRC
Some 180 Congolese fighters fled disarmament camps in Uganda where they were confined since 2013 defeat.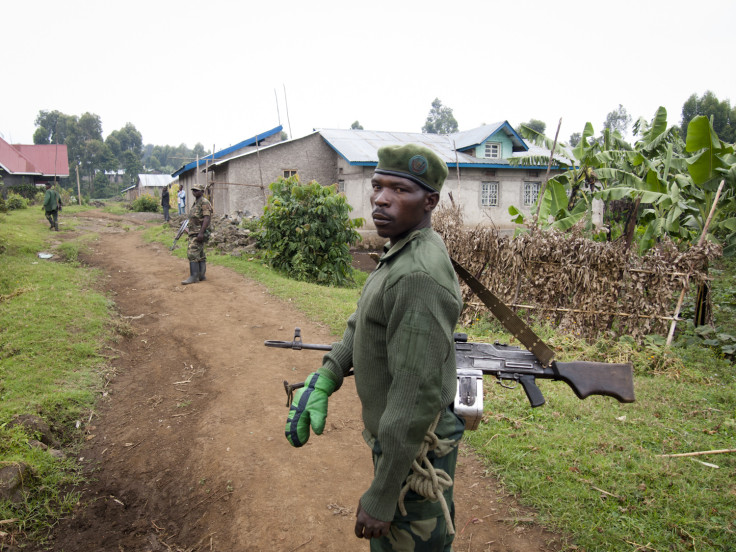 Uganda has confirmed that it arrested 101 former Congolese rebels of the M23, who had fled the disarmament camps where they have lived in Uganda since 2013.
The ex-M23 fighters were yesterday (19 January) trying to return to neighbouring Democratic Republic of Congo (DRC), where they previously operated as one of largest armed groups in the country.
M23, a mostly Tutsi-led rebel group, brought havoc to eastern DRC between April 2012 and November 2013 as it fought to control of swathes of land in the African nation's mining heartland. The group was accused of being responsible for a series of murders, rapes and forced recruitment of children.
They were defeated after a 20-month campaign led by the Congolese army and backed by thousands of UN fighters. Many fled to Rwanda and Uganda before the 2013 peace agreement, and those had been in camps for demobilised fighters in Uganda.
On 15 January, governor of North Kivu, Julien Paluku, warned that some 180 of these men had managed to escape from the military camp and may have already crossed the Ugando-Congolese border.
Ugandan authorities confirmed they managed to stop 101 fighters in west Uganda in the region of Mbarara, as they tried to cross the porous border in disguise overnight Wednesday to Thursday, but said that 40 were still missing.
Reporting 140 former rebels escaped, the Ugandan authorities confirmed that 270 other ex-combatants are still in the camp of Bihanga, in the west of the country, where they were currently confined.
Okello Oryem, Uganda's state minister for international affairs, told Reuters on 17 January, he did not care if rebels were missing from the camps, and that there former fighters were not welcome in Uganda.
"We never wanted them here, we never invited them here, they are not even desirable in Uganda," Oryem said. "The responsibility for M23 lies squarely with the government of the DRC and the UN, squarely with them, not the government of Uganda."
© Copyright IBTimes 2023. All rights reserved.