Notorious Congolese warlord Germain Katanga was on trial again for crimes against humanity on Wednesday (3 January) after completing a first 12-year sentence handed down by the International Criminal Court (ICC).
Katanga and five co-accused face charges of 'war crimes, crimes against humanity and participating in an insurrectional movement' committed in Ituri. The Ituri district has been the home to inter-ethnic clashes between the Lendu and Hema communities since 1999, a conflict that became one of the deadliest within the larger 1998-2003 Second Congo War.
New war-crime charges against Katanga
Known as 'Simba the Lion' due to his alleged ferocity, the former leader of the Patriotic Resistance Force (FRPI)'s previous sentence was reduced in November for good behaviour and after he voiced regret. The 37 year old was brought back from The Hague to Kinshasa late last year to complete his term, and had been scheduled to walk free on 18 January when Congolese authorities decided to keep him behind bars to prosecute him for 'other cases'.
The new charges of war crimes and crimes against humanity – filed against Katanga by the general-military prosecutor in DRC's High Military Court in the capital Kinshasa on 30 December 2015 – touch on his alleged role in the killing of nine United Nations (UN) peacekeepers in the Ituri region in 2005.
'Too little time to prepare his defence'
Human Rights Watch (HRW), however, highlighted that Katanga has not had time to properly prepare for the new cases brought against him. His defence counsel has termed his continued detention as "arbitrary and illegal".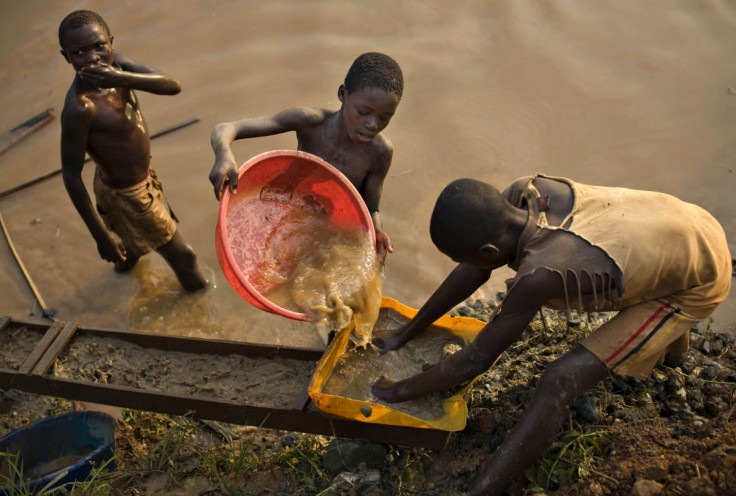 "Demanding that Germain Katanga get ready in just a few days with his defence and witness list for grave crimes allegedly committed over 10 years ago in north eastern Congo, far away from the Kinshasa courthouse, undercuts his right to prepare a defence," said Géraldine Mattioli-Zeltner, international justice advocacy director at HRW
"In addition to respecting Katanga's rights to a fair trial, Congolese judicial authorities need to give the ICC the information it requested so it can decide whether to authorize the new criminal proceedings."
Guilty of complicity in Bogoro massacre
Katanga is only the second criminal to be handed a sentence since the ICC began hearing cases in 2003. In May 2014, he was convicted by the ICC regarding an attack on the village of Bogoro where approximately 200 ethnic Hema civilians were slaughtered. He was 24 when villagers were shot while they slept and, in some cases, cut up with machetes to save bullets.
While he was found guilty of of obtaining the weapons used and planning the assault, he was acquitted of sexual slavery and using child soldiers. DRC experienced two wars between 1996 and 2003, which it is estimated have cost nearly three million lives.