DRC: Lambert Mende lambasts Belgium, France and US for speaking out against Lucha imprisonments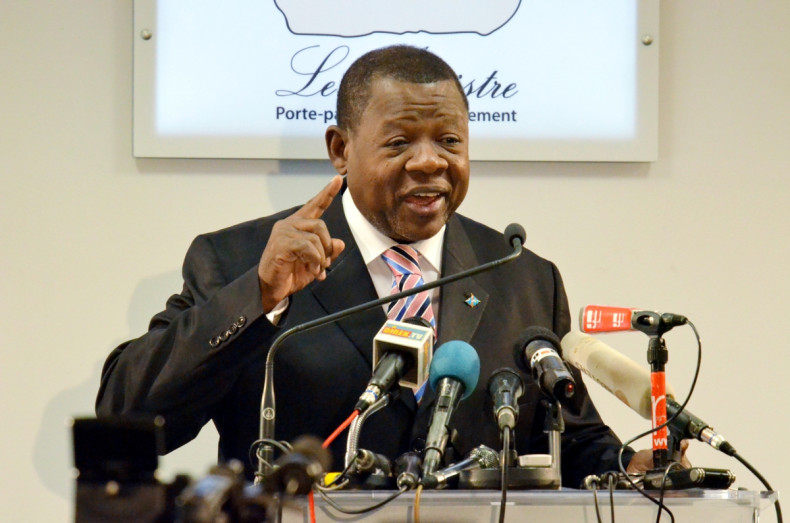 The Democratic Republic of Congo (DRC) has criticised Belgium, France and the US for speaking out against the jailing of six pro-democracy activists from the anti-government Lutte pour Le Changement (Lucha) movement. Government spokesman Lambert Mende lambasted the western nations for their "contempt for the constitution", seemingly ignoring accusations against incumbent Joseph Kabila of seeking to unconstitutionally clinch a third term in power.
"Since the verdict sentencing these people [members of Lucha] to two years' imprisonment, the Congolese justice system was subjected to heavy pressure from some foreign partners of our country, who expressed concern – even shock – by what they see as a restriction of political space and an infringement of civil liberties," Mende said at a press conference from the capital, Kinshasa, on 29 February.
"The fact is unusual and unacceptable because it deliberately violates one of the fundamentals of international relations. It reveals a contempt for the constitution and Congolese laws, which establish the independence of judicial institutions." Kinshasa "rejects this cavalier approach" from its partners, added Mende.
The five men and one woman were sentenced on 24 February after their trial was brought forward in a "deliberate attempt to judge the activists in secret".
Mende's swipe at Brussels, Paris and Washington, was criticised by Human Rights Watch (HRW), who pointed out the double standards. "No Mende this won't work. #DRC govt cannot apply trumped-up charges & then claim that justice system is independent," HRW's deputy Africa editor, Anneke Van Woudenberg tweeted on 1 March.
The youth activists were arrested as they prepared to participate in a general strike on 16 February calling on Kabila to hold presidential elections in November this year and step down from power when his mandate expires. Their arrest came amid a backdrop of increasing government violence against civil society as its demand for free and fair elections gathers at an unstoppable rate.
Following the activists' sentencing, HRW described the charges of attempting to incite civil disobedience as "a clear sign of the growing assault on independent voices and civil society". In a January interview with IBTimes UK, the Foreign and Commonwealth Office (FCO) said the mineral-rich nation needs to develop a rule of law and good governance in order to realise its potential. The DRC is ranked 49th out of 54 African countries in terms of rule of law, according to the Ibrahim Index of African Governance.