DRC opposition chief warns Joseph Kabila not to cross the 'red line' as masses demand elections
Tens of thousands of protesters gather to tell Kabila to step down at the end of his second mandate.
Tens of thousands of people took to the streets of Kinshasa to demand presidential elections in the Democratic Republic of Congo (DRC) this year. Opposition party chief Etienne Tshisekedi warned President Joseph Kabila to call an election 90 days before his second mandate expires on 19 December.
According to the Congolese constitution, Kabila is required to step down at the end of his second term in office. Kabila has been the president since his father was assassinated in 2001 and critics accuse him of trying to cling to power beyond the legal limit by delaying elections, which are due on 27 November.
Protesters turned out in blue, red and yellow – the colours of the DRC's flag – and displayed slogans which said: "No to a third term." They also rejected the president's calls for a national political dialogue, holding banners which read: "Change is now" and "No dialogue without the release of political prisoners."
After two years in Europe due to medical reasons, Tshisekedi, 83, returned to the DRC earlier this week. While the DRC is yet to experience its first peaceful transition of power, Tshisekedi played a critical role in unifying the Congolese opposition and his return has invigorated the population.
Addressing the masses, Tshisekedi warned: "September 19 is the first red line that cannot be crossed.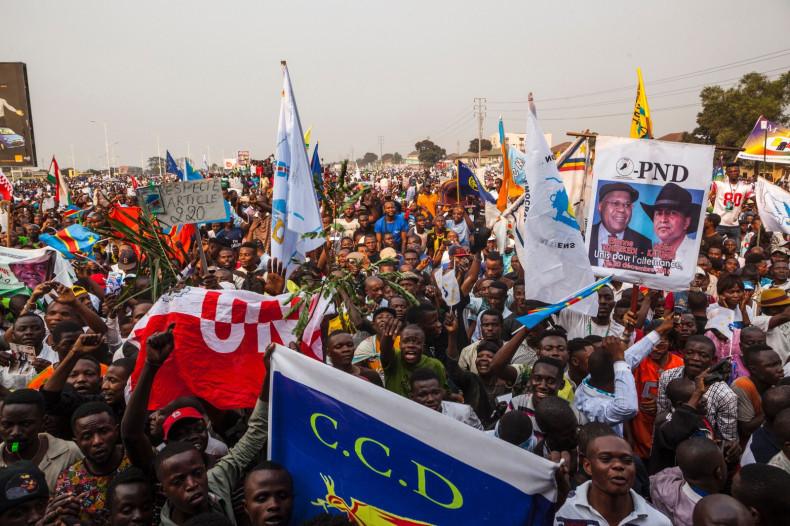 "The electoral body must be convened (by that date) for the presidential election. If it is not, high treason will be proved in the person of Mr Kabila, who will take responsibility for the misery of the Congolese people," Tshisekedi continued.
"From that moment, his three-month notice period on the presidential palace begins. On December 19 the notice expires and on the 20th the house must be free," the octogenarian declared to cheers from the crowd.
Tshisekedi added that the opposition would unveil a number of protests to stop any efforts to "undermine the constitution".