Democratic Republic of Congo (DRC) opposition leaders gathered on the outskirts of Brussels on Thursday (9 June) in an unprecedented attempt to agree on a strategy for ousting President Joseph Kabila. The so-called "Conclave" was launched by Etienne Tshisekedi, leader of the Union for Democracy and Social Progress (UDPS), as the political crisis in the country continues to deepen.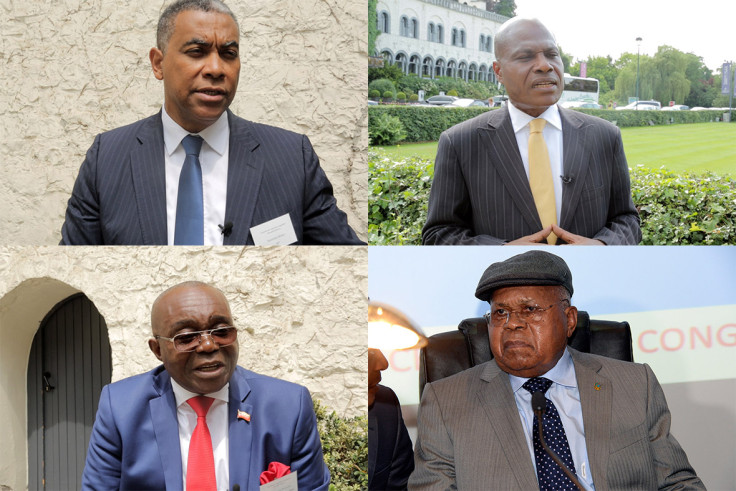 Kabila is currently serving his second full term as president and his mandate expires later this year. According to the Congolese constitution, the leader of the People's Party for Reconstruction and Development (PPRD) must relinquish power on 19 December when he reaches the country's two-term limit.
But Kabila has been accused of trying everything – from the jailing of political activists to bringing charges against Moise Katumbi, a political ally-turned-rival backed by the G7 opposition group – to tighten his grip on power into a third term. Concerned at the prospect of a return to the DRC's bloody past, international powers led by the US are pushing for sanctions against Kabila's inner circle in a bid to force free and fair presidential elections.
An opposition united?
While hundreds of political parties are united in their desire to force Kabila's hand, a common strategy to halt the political crisis and put an end to the president's rule when his final term expires is yet to be agreed. Tshisekedi called on the audience – including members of the Congolese opposition and diaspora – to remain united.
Speaking to IBTimes UK at the historic gathering in Belgium, Olivier Kamitatu, former Planning Minister and G7 member, said: "The first point of agreement is respect for the constitution. The second point is the fact that we want our freedom to be respected and that political prisoners and young activists ... are freed. What unites us is that we want legal proceedings to be dropped, to reinstate freedom of the press, which was taken away, and finally, for the elections to be held on time as per the constitution."
"We are not here for our parties, we are here for our coalition," Martin Fayulu, leader of the Engagement for Citizenship and Development party (ECiDé), said at the venue, nestled on the banks of Lake Genval.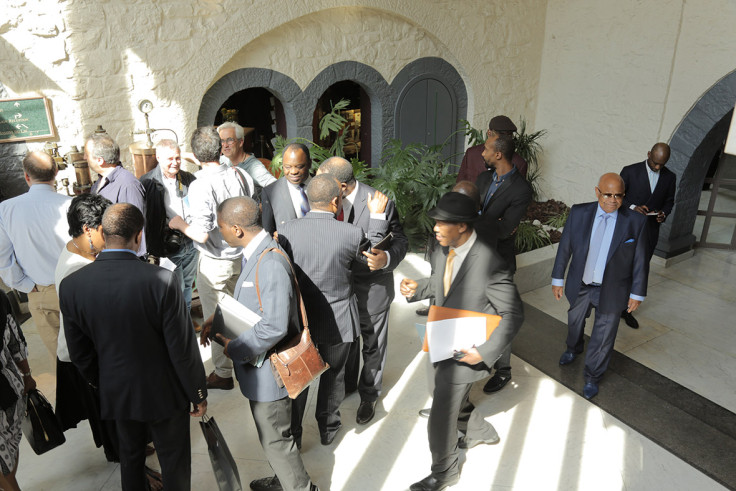 The talks included a coalition known as the "Dynamic of the Opposition", the G7, which is comprised of seven parties who all back Katumbi, and others. But underlying divisions between the players were laid bare with intense debates on the sidelines of the closed-door meetings and the notable absences of Vital Kamerhe, leader of the Union for the Congolese Nation (UNC) and Eve Bazaiba, secretary general of the Movement of the Liberation of Congo (MLC).
"It's a dictatorship that reigns in the DRC and it must be stopped. To stop a dictatorship, we must be able to be together, united, standing very strong and it is the will to unite that is dictating everyone's attitude and decision to come here in on Etienne Tshisekedi's invitation, to prepare a common action plan, agree on the big lines, maybe quell our small differences," said Kamitatu.
"In any case, [we must] find the necessary compromises to mobilise, mobilise Congolese people to claw back and reappropriate our destiny, and enable us to organise the elections in the times set out by the constitution," he added.
Ruling out the prospect of a transitional government, Kamitatu said: "We are not talking about a transition. It would mean that we have already capitulated. Today, we need to speak about the ways and means to work together, unite behind and around Etienne Tshisekedi, who is the dean of the opposition."
Despite Kamitatu's rejection of a transitional government, a member of the G7 who did not want to be named told IBTimes UK that key participants in the talks have not ruled out this prospect. IBTimes UK understands that any transitional government would not include Kabila.
Kabila accused of plundering the DRC
Calling for direct action against the president, Fayulu said: "Sanctions should be imposed [on] Mr Kabila because he doesn't want to respect the constitution. They have to seize his account, they have to freeze what he has and they have to reduce his space to disturb Congo."
This was echoed by Kamitatu. "They can apply pressure," he said. "When a dictator wants to govern 80 million citizens out of defiance and that he leads his country to chaos, consequences can be dramatic – not only for the Congolese people, but for all neighbouring countries. Today we must avoid sliding into a new conflict just because someone refused to respect the constitution."
Speaking to IBTimes UK about allegations of theft swirling around Kabila, Jean-Bertrand Ewanga, Secretary General of the UNC, said: "We are told it could be up to $15bn (£10.3bn). It's a huge amount of money for a single man. For [former leader] Mobutu Sese Seko, who was in power for 32 years, we were talking about $5bn [stolen].
But in a 15-year span, Kabila has been accused of embezzling much more "because he's into everything, from oil to uranium, he's in everything. The famous Chinese contracts – we were promised 2,000km of roads – they never materialised. We were promised modern universities – they were never built," Ewanga added.
The Congolese embassy in London did not reply to a request for comment.