DRC: Violence against women and girls 'likely to increase' should President Kabila remain in power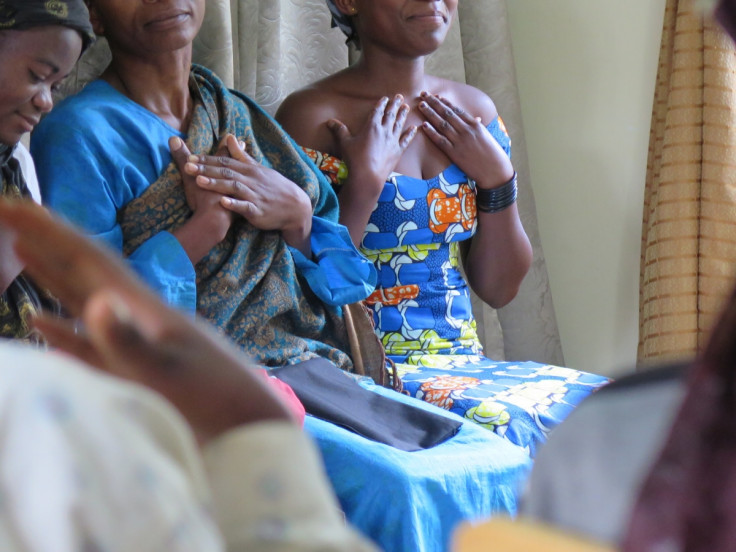 Abuses against women and girls are likely to increase in the Democratic Republic of the Congo (DRC) should incumbent President Joseph Kabila remain in power, an NGO has told IBTimes UK.
Anthony Gambino, board member of the Panzi Foundation USA – which works to end violence against Congolese women – warned that Kabila's attempt to cling on to power might result into further instability and human right violations, particularly abuses against women and girls.
DRC is to hold a presidential election in November 2016 and incumbent leader Kabila is bound by the constitution to step down as he has served two consecutive terms in power. The election could represent the first democratic transition of power after decades of civil war, political instability and deadly coups in DRC, often labelled as "the rape capital of the world" and "the worst place to be a woman".
Lack of strong institutions
The African nation has one of the highest rates of violence against women and girls in the world. Recent reports suggest that such violence is still widespread in DRC –especially in the restive eastern part of the country – both at the hands of militants and government troops.
These abuses go largely unpunished due to lack of strong institutions able to prevent abuses or persecute perpetrators.
"Girls and women have suffered greatly in DRC and I see no chance of improvement, unless the constitution is respected and we get new people in office," Gambino, who is the former mission director of USAID in the DRC, said. "If Kabila tries to stay, this will certainly worsens the situation."
"Congolese troops have been involved in horrible sexual abuses in the Congo and elsewhere for decades," he continued. "The government declared a policy of zero tolerance, but they still tolerate horrible abuses, often committed by commanders and people who hold senior positions. Changing institutions depends of the quality of leadership and Kabila and his people have shown no serious commitment."
Kabila has not made any public statement on his future political career and his spokesperson has always maintained the president respects the constitution. However, many people fear the leader is trying to amend the constitution or delay the election to hold on to power.
Earlier in December, the leader called for dialogue with the opposition. However, his proposition was rejected by some opposition groups who argued it was a way for him to cling on to power.
IBTimes UK has contacted the Congolese embassy in London for a comment to the allegations, but had not received a comment at the time of publishing.
A period of uncertainty, but election still possible
Gambino added that DRC is facing a period of uncertainty as nobody knows Kabila's next move. He called on the international community to put pressure on the leader to step down and guarantee a democratic transition of power.
"Last year, the most important election in Africa was held in Nigeria. This year, the most important election will be the one in the DRC," he said.
"We are moving towards a period of great instability and uncertainty and anyone who knows the history of Congo for the past 20 years, knows what can happen and no-one wants to see that happening again," Gambino continued.
"We need action, outside of organisations, we have to start putting pressure and tell Kabila and his supporters to do the right thing."
Danae Dholakia, UK Special Envoy for the Great Lakes, told IBTimes UK that presidential election in November could still take place. She also added that the UK is working closely with Kabila's government to end abuses.
"Life for a woman in DRC is really tough and rape is a fact of life for many," she said. "The UK has felt very strongly that we need to work alongside with the government in DRC to address this issue.
"It will take time, cultural change, efforts and energy, but we are absolutely committed to achieving that change and we have seen that there is a degree of commitment within the government.
"There's a lot we can do on women's rights in DRC regardless of the election situation, we are not going to stop if there is an electoral delay," Dholakia continued. "However, we are absolutely focused on ensuring that there isn't an electoral delay because we do want to see a thriving democracy and a president with a mandate and a government which is empowered to deal with these sort of issues."
---
Check out our Flipboard magazine - Democratic Republic of Congo by IBTimes UK
---
© Copyright IBTimes 2023. All rights reserved.