DRC: Violence can only be avoided if President Kabila is given an 'exit strategy'
Unless there is an easy way out the president will almost be 'forced to stay' says Pragmora think tank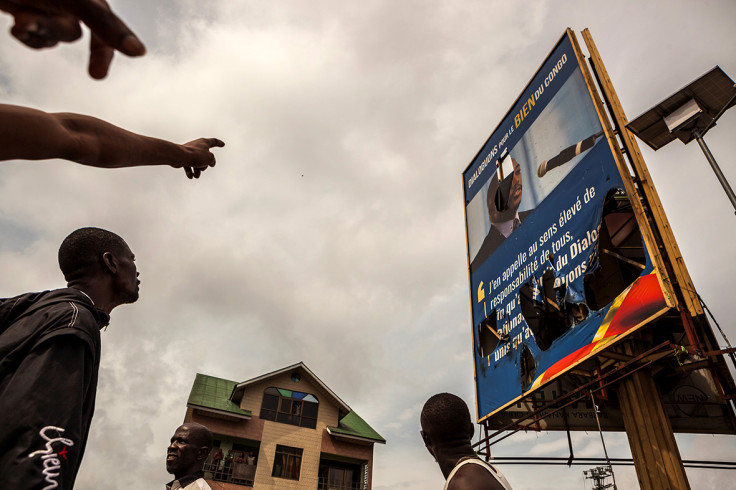 "For now, there is no path for him to leave. President Kabila needs options. Good options." These are the words of Dr Glenys Babcock who believes a peaceful resolution to the Democratic Republic of Congo (DRC)'s political crisis can only be reached if Congolese and international players agree to offer an exit strategy to outgoing President Joseph Kabila.
President Kabila has been in power since 2001 and served two full terms, as permitted by the Congolese constitution. Kabila is due to stand down in a week, on 19 December, but he has been accused of manoeuvring to ensure he can remain in power indefinitely.
Commentators believe the head of state may have reservations about stepping down because of fears he may face charges for alleged crimes, and may be distressed about his personal security and his wealth be cut off.
Without a planned "exit strategy", Kabila may decide to stay in power, Babcock, of Pragmora association, which specialises in conflict resolution analysis in countries such as the DRC, exclusively told IBTimes UK. "There's a lot of talk that he must go, but we need to be precise. The time is so short now," she said.
As part of its new lobbying campaign, Pragmora is hoping to push key regional and international decision-makers to ask their government to take immediate action. While the campaigner welcomed the National Episcopal Conference of Congo (known by its French acronym CENCO)'s second round of mediated discussions between the government and opposition groups, she warned that an agreement alone may not be sufficient.
"If a new accord is reached but is one that does not give Kabila an easy way out, then he's almost forced to stay. The agreement has to explicitly take care of Kabila's needs because unless they are taken care of, I can see the sudden burst of violence we are all hoping to avert."
Things are changing very rapidly in the DRC, and even if new decisions are made every day and the CENCO is moving forward with a second dialogue, Babcock urged for "that calculus to be changed in Kabila's head because he has fears of leaving". She added: "We need to make the exit a little better and staying a lot worse. For him to agree to leave, we need to ensure he and his family are safe, he can go, he has his money and a position."
Firstly, Babcock suggested more states and organisations step up with the imposition of enhanced personal financial sanctions on Kabila, his family, and those around him who have directly subverted the constitution and democracy. Secondly, these measures will have to be imposed along a travel ban. "We have seen this be effective when applied at people around leaders. We need people around Kabila to tell him to step down because that is also affecting them."
IBTimes UK understands that, while countries such as Italy, Spain, Portugal and Greece are not yet supporting sanctions against Kabila, European Union leaders are expected to make a decision today (12 December) regarding potential sanctions.
Thirdly, regional and international governments should focus on offering an exit strategy to the outgoing president. This can be done as long as these governments agree to supporting those in the DRC, including opposition leader Moïse Katumbi, who supports a full amnesty for Kabila upon his peaceful exit from office on 19 December.
Most importantly, Pragmora is encouraging governments to work directly with Kabila and international organisations and institutions to find Kabila "an acceptable position that he can take up when he leaves office on 19 December so he can visualise a path forward when he goes".
The organisation has been targeting decision-makers and key individuals in both the DRC and abroad, including Congolese opposition parties, their leaders and civil society, the European Union and several particularly vocal states including France, Belgium and the UK. Pragmora is also hoping governments of stable regional players, including South Africa and Angola, will step in, alongside the US and Canada.
IBTimes UK understands that the US government may have been considering these options. During the Tom Lantos Human Rights Commission hearing on the status of human rights and democracy in the DRC, to which activist Fred Bauma gave testimony, a chair of the Congressional Committee highlighted the need for "an exit strategy".
Babcock said: "We need to be effective and encourage more governments to come on board and agree on the sanctions, and amnesty. We are encouraging them to not only talk but come to agreements, and make pledges."
© Copyright IBTimes 2023. All rights reserved.