'Dreamer' detained by ICE after she urged President Trump to support undocumented migrants' rights
Daniela Vargas' Daca validity expired in November 2016 and she reportedly applied to renew it in February.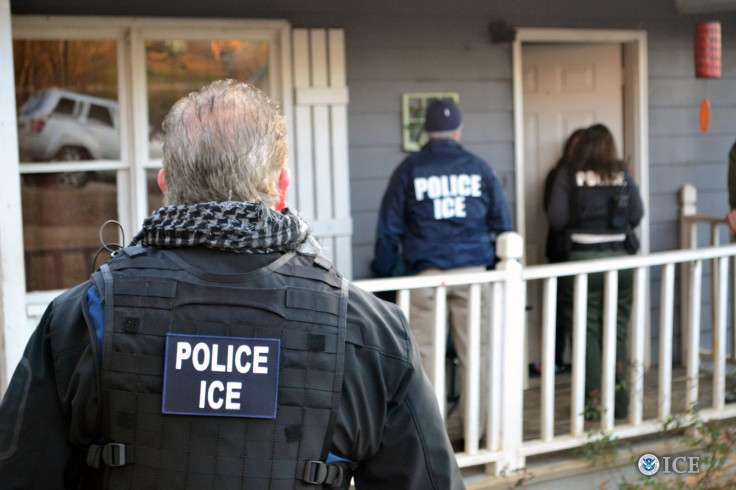 Twenty-two-year-old Daniela Vargas, who has applied for the renewal of her Daca status, was detained by Immigration and Customs Enforcement (ICE) officials on Wednesday, 1 February after she spoke at a press conference urging President Donald Trump to support and protect undocumented migrants' rights.
Vargas was pulled over by ICE agents while driving with her friend after speaking at the city hall in Jackson, Mississippi, her lawyer Nathan Elmore told the Associated Press news agency.
Speaking about the Deferred Action for Childhood Arrivals (DACA), which former president Barack Obama started, she said: "A path for citizenship is necessary for DACA recipients but also for the other 11 million undocumented people with dreams."
She also spoke about watching ICE agents take away her father and brother, both of whom are also undocumented migrants from Argentina.
Vargas was brought to the US by her parents when she was 7-years-old. The validity of her DACA status expired in November 2016 and she reportedly applied to renew it in February.
In December 2012 and November 2014, she was granted a two-year protection period, another attorney Abigail Peterson said. She added that detaining someone with a pending DACA application is "very unusual".
"Why they would move forward the way they have is, honestly, mind-boggling," she said.
People like Vargas were granted temporary permission to live and work legally in the United States under the the DACA program. According to a Guardian report, DACA protects 750,000 people from deportation. They were brought to the US illegally as children and are often referred to as "dreamers". It gives them the temporary right to work legally in the US.
A spokesperson for ICE, Thomas Byrd said in a statement that Vargas was arrested in what he called a "targeted immigration enforcement action" after they verified that her DACA status had lapsed.
A federal immigration judge will decide if she is eligible for immigration relief, the statement further read.
Democratic Senator Dick Durbin (D-Illinois) tweeted saying: "Disturbing that ICE may have followed her from an immigration press conference."
Senator Kamala Harris, (D-California) said: "Talking publicly about fears of deportation is not a crime and should not get someone detained #ICEraids."
© Copyright IBTimes 2023. All rights reserved.