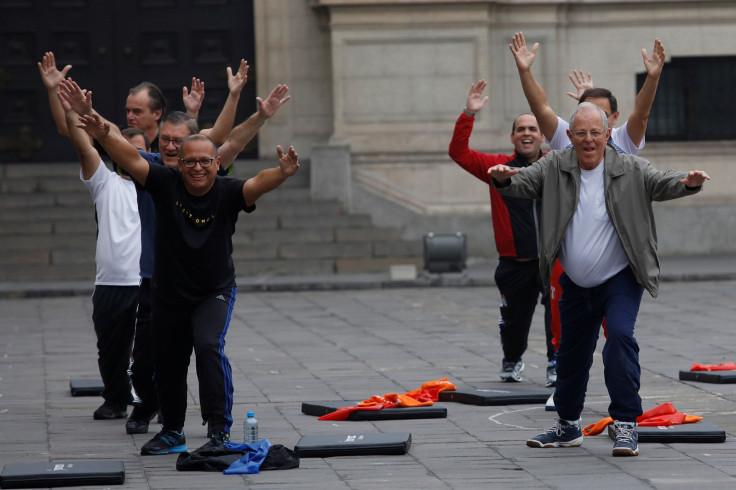 President Pedro Pablo Kuczynski of Peru started off his first cabinet meeting in a unique and healthy way. Wearing gym clothes and sports shoes, Kuczynski took his ministers on a fitness trip on the very first day of the new government session.
On Thursday (4 August), 11 out of the 19 cabinet ministers along with the newly sworn in president were put through their paces by two fitness trainers in front of Lima's government palace. They exercised for nearly half an hour, matching their moves to the beat of music.
Kuczynski, 77, a pot-bellied former investment banker, has faced a lot of questions over his age and health during the election campaign. With his exercise regime for his cabinet, he wants to encourage physical activity in Peru, where more than half the population is considered affected with obesity.
"We want to promote health, a healthy mind in a healthy body. This is for the cabinet, but the press will be invited too," Kuczynski said while speaking to the media and added that he would repeat the routine with the cabinet every Wednesday.
Kuczynski was sworn in as Peru's president on 28 July (Thursday), at a ceremony in Lima. In his inaugural speech before Congress, the president also known as PPK, said he wanted to work for all Peruvians, putting his vision forward for a "social revolution".