'Drinkflation' a growing concern as high inflation worries UK hospitality sector
Less booze in your drink as soaring costs and reduced consumer spending pose challenges for brewing sectors.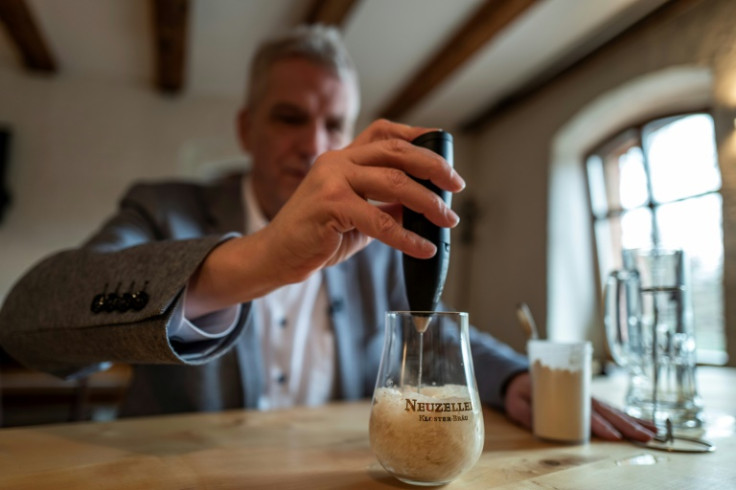 The hospitality and brewing sectors in the UK are facing mounting fears as high inflation rates continue to exert pressure on businesses. To offset the high alcohol tax, several beer companies have decreased the alcohol content of their products while keeping prices the same.
Inflationary pressures have been steadily building, fuelled by factors such as rising commodity prices, supply chain disruptions and increased labour costs. Soaring costs, coupled with the prospect of reduced consumer spending, are raising concerns about the future viability and profitability of these industries.
One of the key areas impacted by high inflation is the cost of ingredients and raw materials. Colloquially referred to as "drinkflation", numerous pubs have been reducing the quality of their alcoholic drinks while still retaining the same price.
Brewers have been feeling the squeeze as the prices of key components like hops, barley, and yeast surge. These higher input costs place a strain on production and can potentially lead to increased prices for consumers, challenging brewers' ability to remain competitive in a tightening market.
A spokesperson for Greene King said saving two pence per bottle was a way for it to counteract the "significantly increased costs" it is currently facing. "It lowers the duty we pay without noticeably affecting the beer's flavour, and helps offset some of the rising cost of brewing our beers," they said.
Adding to the concerns is the potential impact of high inflation on consumer behaviour. As prices rise, individuals may become more cautious with their spending. This will lead to reduced demand for hospitality services and beverages and will exacerbate the risk of more businesses in the UK being forced to shut down operations.
Kate Nicholls, chief executive of UKHospitality, said, "It's frustrating to see that the rate of inflation remains stubbornly high, with no decrease since last month's figures. It's clear that the ongoing high costs of doing business being passed on in prices is a contributory factor, and this needs to be tackled with urgency.
Measures to tackle sky-high energy costs, bring down the cost of food and drink, and ease ongoing worker shortages would be effective measures to bring down the cost of doing business, and in turn, help reduce inflation."
In response to the mounting challenges, hospitality businesses and brewers are also being forced to explore innovative strategies to navigate the uncertain landscape.
This includes reassessing pricing structures, seeking cost-saving opportunities through operational efficiencies, and diversifying product offerings to adapt to changing consumer preferences.
Emma McClarkin, chief executive of the British Beer and Pub Association shared: "Warmer weather has been driving sales for pubs and breweries, but the fact remains that without inflation falling, profits are wiped out, and our sector has little to no opportunity for growth.
"These figures are worrying because whilst the public has been supporting British pubs and breweries, it's clear that purse strings will be tightened once again in the coming months and UK businesses will be impacted by that.
"Our industry supports jobs, livelihoods, and communities in every single part of the country, but stagnant inflation is holding us back from our full potential.
"We need the government to face the reality that inflation is still incredibly high, and the critical impact this has on both consumers and the businesses they choose to spend their money with."
As the UK grapples with high inflation, the road ahead for the hospitality and brewing sectors remains uncertain. While the challenges are significant, industry players are determined to weather the storm, employing resilience and adaptability to overcome the obstacles they face.
By closely monitoring market dynamics, exploring cost-saving measures, and advocating for necessary support, businesses aim to navigate through these testing times and emerge stronger on the other side.
The coming months will prove critical in determining the future trajectory of the hospitality and brewing industries in the UK. With a combination of strategic decision-making, government support and consumer confidence, these sectors can navigate the inflationary landscape and find new avenues for growth and success.
© Copyright IBTimes 2023. All rights reserved.