For a North Korean defector, finding asylum in South Korea may not necessarily mean they can ever feel completely safe, but escape from Kim Jong-un's regime has allowed many to open up about the abuses they faced back home.
According to a most recent account, North Korean orphanages starved children to the point they were forced to scavenge for food. In an interview with Daily NK on Wednesday (22 November), defector Lee Wi-ryeok recalled his own experience growing up in a state-run orphanage in the 1990s.
"If a cow excreted kernels of corn in the form of diarrhoea, we would rinse them out and eat those," he said of the abhorrent conditions they were made to live in.
"When you bite into lice they would burst with blood," Lee added, explaining that the children would eat the parasites thinking it would otherwise "be a waste" of blood.
With starvation a major issue, health conditions were also dismal and he remembered how the authorities would create bonfires to rid the children of mites. The administrators would allegedly "beat the children with a stick" to keep them within the circle of fire and prevent them from escaping the searing heat.
Tuberculosis was another major issue at the time and no cure was available. "After I came to South Korea, I was amazed to learn tuberculosis is a disease that can be treated," Lee added.
The defector's experiences as a teenager took place during what is known as the North Korean Famine or Great Famine which occurred between 1994 and 1998. At the time, the country had lost the support of the Soviet Union and there was mismanagement of resources. Recurrent floods and droughts exacerbated the problem, leading to the deaths of an estimated 240,000 to 3,500,000 North Koreans due to starvation or hunger-related illnesses.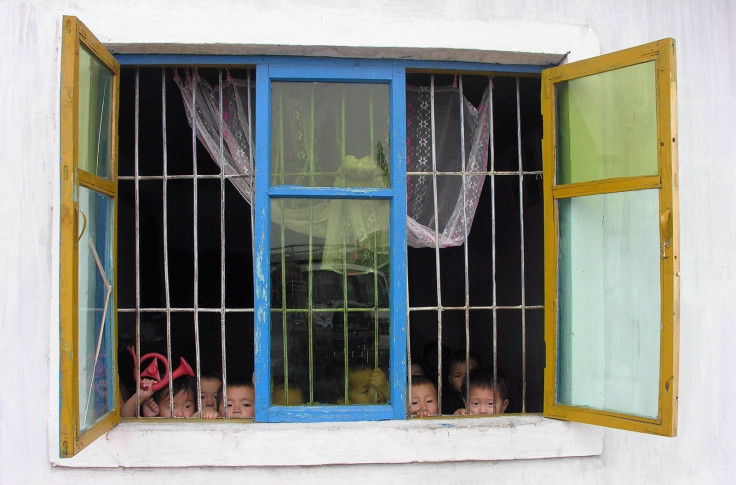 Lee's testimony comes at a time of renewed interest in North Korea's abuse of human rights following the dangerous escape of another defector on 13 November. The former Korean People's Army (KPA) soldier was shot six times while attempting to cross the demarcation line, into South Korea.
According to interviews with his surgeon John Cook-Jong Lee, the 24 year old, who is being simply referred to by his family name "Oh", suffered severe internal bleeding and his body was riddled with parasites. Describing him as a "nice guy" and a "strong man", the doctor described the intensive surgeries that were conducted to save his life.
Aside from the removal of the bullets and enormous parasites, Oh also had to have his spleen stitched back up in seven places, after it was shredded by a bullet. He required 12 litres of blood transfusions and will continue to receive treatment for his poor condition.
"He told me that he is so thankful to South Koreans for saving his life and giving him that much blood," Lee said. "It's a lifelong complication for the patient, so he better be very cautious in his diet."