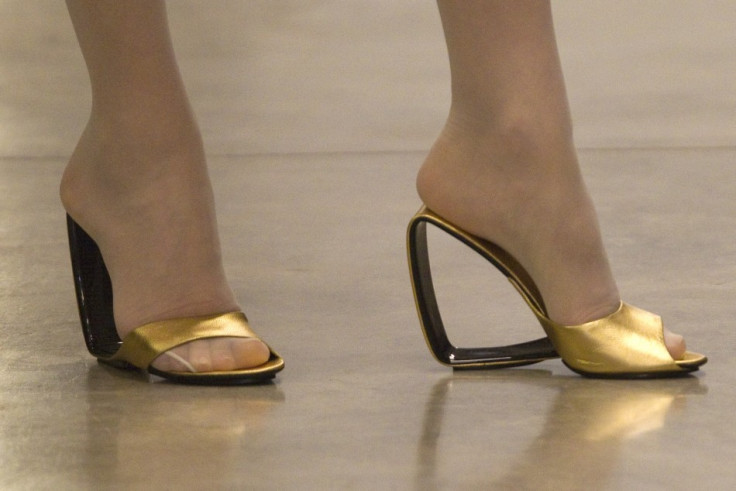 People who wear inappropriate footwear- six inch heels, flip flops or even barefoot - are at risk of accidents, according to a report by confused.com.
During a survey, researchers found that more than 2,000 motorists were guilty of wearing the wrong footwear while driving. They also found that a fifth of men and a quarter of women admitted that they drove barefooted.
Even worse, more than ten per cent of women admit putting on make-up while driving, while 15 per cent of men said they had a shave while at the wheel.
More than 20 per cent of men and 39 per cent of women said they regularly drove wearing flip flops.
Experts said driving with inappropriate footwear or barefoot can harm people, leading to accidents.
According to the researchers, driving is a responsibility that needs to be taken seriously and given full attention. If people do not concentrate they will lose control of their vehicle.
"Wearing inappropriate footwear could cause the driver to lose control of the car and so we'd recommend keeping a pair of suitable shoes in the car to avoid any crashes," said Gareth Kloet, head of car insurance at confused.com.
"It's deeply worrying that many drivers have such little regard for their own and others' safety that they will apply make-up, shave and eat at the wheel, or wear unsuitable footwear," said Julie Townsend, deputy chief executive at Brake.