Police in the United States are now using drones to monitor and rescue people threatening to take their own life.
A Florida women will stand trial next week (22 February) after she drove to a Walmart carpark and proceeded to swallows pills with vodka. Donna Lynn Barnes, was in possession of a silver hand gun and was demanding for police to shoot her dead, in December 2017. Police were called at around 5am after reports of gunshots in the area.
Barnes had reportedly become overwhelmed by health, family and job troubles and had abandoned her house in Cocoa Beach, Florida. She drove for 12 hours before she was marooned in Stafford County, Virginia with just $14 to her name.
"Just kill me, just kill me," Barnes screamed at police officers.
According to Freericksburg.com, the 57-year-old was in a standoff with police for around four hours. She pleaded with police to shoot her.
Captain Ben Worcester of the Stafford County Sheriff's Office said: "She kept talking to herself, yelling profanities and enticing us to shoot her, over and over and over again."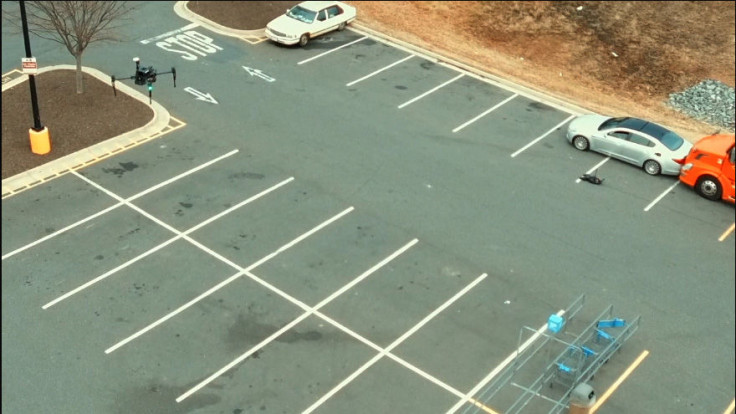 To protect officers from Barnes, police launched two drones to monitor her aggression and act "like a military scout team". The drones relayed video from just 20m away from the car.
"She was talking so much to herself, I initially thought she was on the phone, but she was talking with the gun to her head," Worcester said. "We knew what we were up against. It was going to get worse."
The situation was made more complicated by a truck parked directly behind the car. Because Barnes had reversed into the truck, the driver and vehicle were stuck. Using the drones, the police were able to alert officers to when Barnes was pointing her gun at the truck.
They would advance whenever the drones noticed she was not facing towards the truck. The truck driver was safely removed.
Barnes eventually left her car but was shot by beanbag guns. In shock, she retreated to her car. Once the drone noticed a lapse in her concentration, police moved in and launched pepper spray into the car. Four officers then pulled Barnes out and placed her in handcuffs.
She was charged with reckless handling and brandishing of a firearm.