More than 40% of California is out of its years-long drought after months of wet weather replenished reservoirs and fed aquifers, forcing state water officials to switch from managing shortages to avoiding floods. However, as the old song goes, it never rains in California; it pours.
Over the past week alone, a series of of powerful storms dumped 20 inches (50cm) of precipitation on some areas, sending thousands of people fleeing from flooding rivers in the north, unleashing burbling waterfalls in southern deserts, and doubling the vital snowpack in the Sierra Nevada.
Just north of San Francisco, rains caused the Russian River in Sonoma County to flood, leading to the evacuation of more than 3,000 residents. Homes were damaged from flooding in Monterey County south of San Francisco when the Carmel River breached its banks. And an ancient giant sequoia tree with a hollowed-out tunnel big enough for cars to drive through was toppled by floods in Calaveras Big Trees State Park just south-east of Sacramento.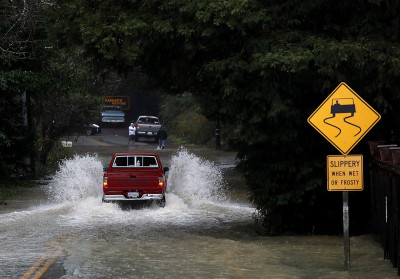 A rare Sierra blizzard at the start of the week brought the mountains their heaviest snowfall in six years. Run-off from the mountains provides Californians with much of their year-round water supply. Stations up and down the mountain chain were reporting twice the amount of normal rain and snow for this time of year. Overall, reservoirs are brimming above average for the first time in six years.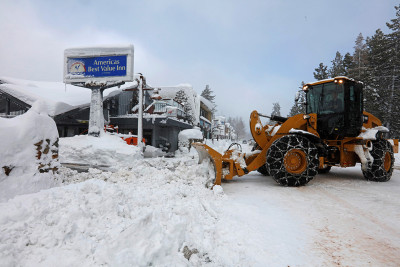 A weekly drought report by federal and academic water experts showed 42% of the state had emerged from drought. This time last year, only 3% of California was out of drought. Southern California, which is also receiving welcome rain from the storms, remains in drought but experienced a dramatic reduction in severity.
Just 2% of the entire state, a swathe between Los Angeles and Santa Barbara, remains in the sharpest category of drought that includes drying wells, reservoirs and streams and widespread crop losses. Forty-three percent of the state was in that direst category this time a year ago.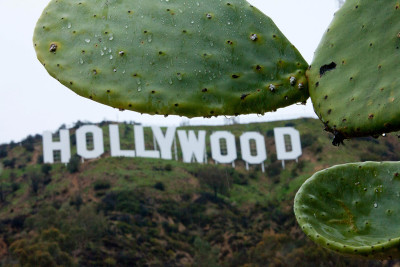 Declaring California as a whole to be over its three-year drought emergency will be up to Governor Jerry Brown, who will probably wait until the end of the winter rain and snow season to make that decision. However, for people in northern cities such as Sacramento, which got its heaviest rain in 20 years this week, the call to declare the dry spell over in Northern California looked much clearer. State workers opened flood gates to ease pressure on levees for the first time in a dozen years, releasing a two-mile-wide torrent of excess water from the surging Sacramento River.