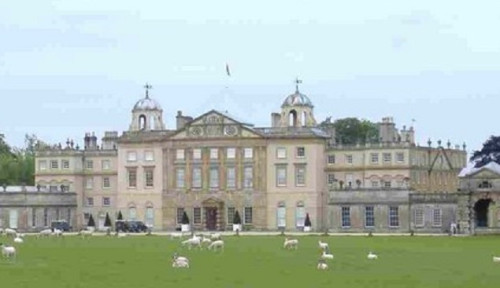 A drug-addled aristocrat who moved his lover into the family's sprawling country home while still living with his wife has been jailed for assaulting his spouse of 30 years.
Lord Edward Alexander Somerset, 55, was hooked on heroin and crack cocaine and inflicted a 22-year reign of abuse on his wife, Lady Caroline.
At times Somerset's abuse was so severe that his wife, 54, was unable to walk and needed hospital treatment.
Somerset kicked his wife "incredibly hard" during a row between them in 2011 about his mistress, whom he had invited to live in the family's 52,000-acre Badminton Estate, in Gloucestershire.
Almost a year later he punched Lady Caroline and kicked her for confronting him about using crack cocaine in front of their daughter.
The abuse in the couple's marriage dated as far back as 1991, when Somerset dragged Lady Caroline across the floor and punched her during a family holiday in France.
The couple lived for a time in New York and reportedly enjoyed a hedonistic lifestyle, partying with the likes of Rolling Stone Mick Jagger.
The years of abuse only came to an end in 2012 when Lady Caroline went for treatment at Frenchay Hospital in Bristol after another attack and medical staff there called the police.
Under questioning Lord Somerset admitted to officers: "I think I could go further one day."
Sentencing him to two years' jail at Bristol Crown Court, Judge Mark Horton said the case was a double tragedy.
"A tragedy of a man born to privilege and almost limitless opportunities whose life has been marred and destroyed by ­addiction to alcohol and Class A drugs and an uncontrollable temper," he said.
"The tragedy this court is concerned with is the tragedy for your wife of 22 years of repeated and deliberate violence. On many occasions this was fuelled by, or caused by, your spiral and descent into various addictions."
Lord Somerset remained impassive during the hearing. He and his wife embarked upon divorce proceedings during the trial.