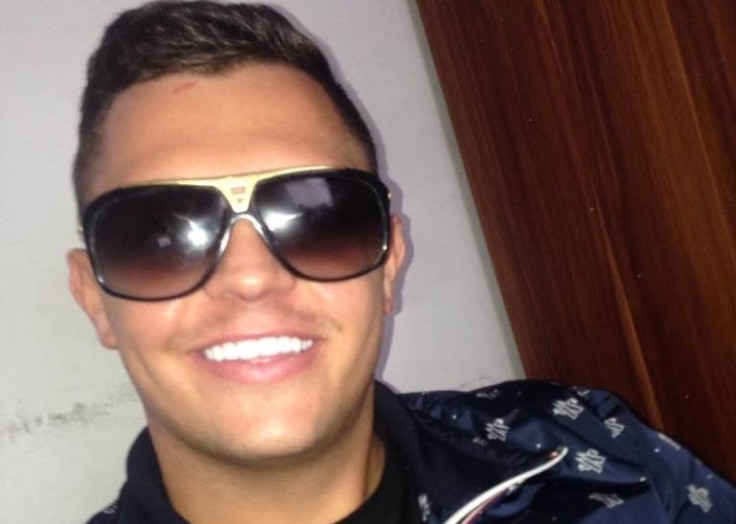 A drug dealer branded "untouchable" has been jailed for rampaging through Manchester with a baseball bat during a fight with another gang of men.
Leevon Birchall was also found to have been dealing cannabis after a car registered to him was reported stolen by his girlfriend and cannabis, cash and other drug paraphernalia were found inside.
The 24-year-old forced bystanders to take refuge in nearby shops after he rampaged with the baseball bat in broad daylight outside Kendals, off Deansgate, in Manchester city centre on 23 August.
Birchall squared up to other thugs, but was forced to flee with his two accomplices, when the other gang pulled out a machete, the Manchester Evening News (MEN) reported.
Manchester Crown Court was shown CCTV footage of Birchall swinging the bat around before the other group grabbed the weapon from a nearby car.
One woman was seen running into a nearby hairdressers to avoid being hurt in the confrontation, which took place at lunchtime in the busy shopping district.
The court heard that Birchall, before his arrest, was selling cannabis on a "commercial scale" but came to the attention of police after his girlfriend reported that a Fiat Punto, registered to him, was stolen.
Police found the car a few weeks before the baseball bat incident in Eccles in early August and found several glass jars containing cannabis bush, as well as £383 stuffed inside a jacket, and other drug paraphernalia, including scales and snap bags, reported the MEN.
After analysing his mobile phone, also left in the vehicle, they found references to drug sales indicating he was selling cannabis "on a fairly large commercial scale," the court heard.
Prosecuting, Simon Barrett said police believed Birchall sold over 20 one-ounce packages, worth around £220 each.
"It is clear that not only were you street dealing, you were dealing on a fairly large commercial scale to other drug dealers," Judge Recorder Paul O'Brien said.
"You were then part of what looks like a typical gang fight in the centre of town.
"A number of members of the public witnessed this, in broad daylight, and it must have been a terrifying experience for them."
Mark Brown, defending, said Birchall had "genuine remorse" about the incident and needed to sell drugs because he could not find work after leaving prison and became addicted to cannabis.
Birchall pleaded guilty to possession of cannabis with intent to supply, affray, and possession of an offensive weapon, and was jailed for four years.
Prosecutors will now try to claim money back via the Proceeds of Crime Act.