Drug dealer who spent 600 miles with nine balls of heroin up his bottom jailed for four years
Police discovered that the nine large lumps of heroin had a total value of £11,600.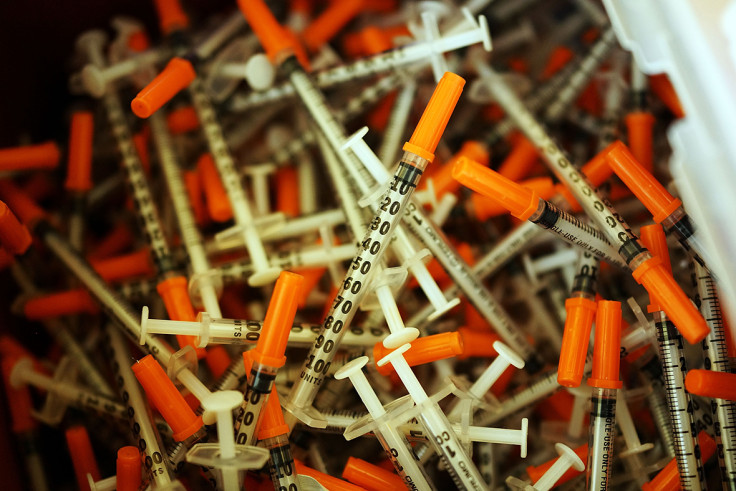 A drug dealer from Aberdeen was jailed on 27 March after travelling more than 600 miles across the country with nine golf ball-sized lumps of heroin up his bottom.
Shaun Findlay travelled from Aberdeen to Devon before being arrested after setting up shop in an empty house in Ilfracombe the other end of the country from his home in Scotland.
According to the Press and Journal, police discovered nine large lumps of heroin with a total value of £11,600.
And Exeter Crown Court was told Findlay had a phone which contained a list of customers to whom he was planning to supply the substances.
Findlay, 28, of Devenick Place in Aberdeen, admitted possession of heroin with intent to supply and was jailed for four years by Judge Mr Justice Dingemans.
He told him: "You travelled to this jurisdiction with golf ball sized wraps stored within your bodily cavities. This is another case which demonstrates the devastation to lives which is caused by drug addiction."
Mr Andrew Macfarlane, prosecuting, said police raided an unoccupied house where Findlay was staying on October 13 last year and recovered nine lumps of heroin weighing 116 grams and worth £11,600.
Mr Richard Crabb, defending, said: "He has a partner and a two-year-old child in Aberdeen. He has been a drug user for many years. He accepts he brought drugs to North Devon and knew full well he was part of a supply chain.
"He was not living a lavish lifestyle and he only had £200 on him.
"He did not admit these offences because he says his mother is terminally ill and wanted to spend time with her."
© Copyright IBTimes 2023. All rights reserved.