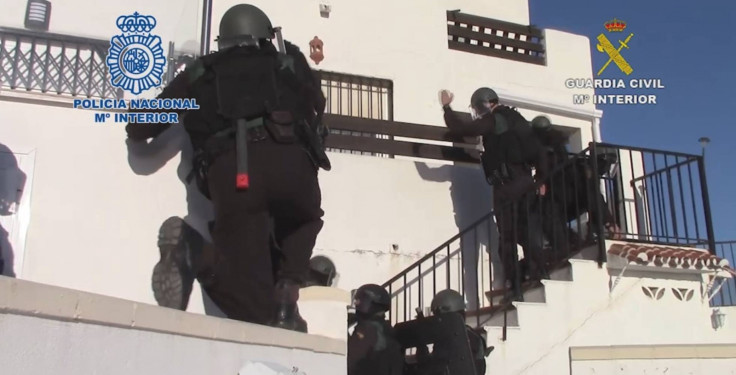 A Moroccan man known as the "Messi of Hashish" has been arrested in the city of Algeciras in the Campo de Gibraltar region of Spain by the Guardia Civil.
Abdellah El Haj is reported to be the head of a major marijuana trafficking organisation that operates in Spain through the Strait of Gibraltar.
According to El Pais, El Haj managed to escape back to Morocco in May while 19 members of his crime organisation were arrested.
The drug trafficker's most recent arrest comes as part of an ongoing operation in Campo de Gibraltar, where he reportedly had a different infrastructure for his illegal activities, the Guard Civil sources told Europa Press.
In May, a joint operation between the National Police and the Guardia Civil led to the arrest of 19 members of El Haj's gang. All those arrested remain in jail, Europa Press noted.
Authorities also intercepted 13 tonnes of hashish, three weapons of war, three Glock 9mm pistols and a shotgun during 10 searches, sources close to the investigation said.
Despite May's operation, El Has was able to escape to Morocco, El Pais reported. The drug trafficker allegedly ran from his bar and left in a getaway vehicle that had been left in a strategic location. He later left the country.
"It was proven that he crossed into Morocco," investigators said at the time.
El Haj is known as "Messi" because he regularly posts photos on social media sporting the Argentinian footballer's jersey. He is also said to have many connections and yields a lot of power, El Pais reported.
"He moves a lot of money - tens of millions," police sources said back in May.
El Haj was arrested in 2015, leading to the dismantling of his previous gang. However, once out of prison, he reportedly created a new organisation that functions with independent cell groups.
Note: This article has been updated to correctly reflect that Abdellah El Haj was arrested in Campo de Gibraltar.