Drugs Mule Colmin Smith Sparked Mid-flight Emergency After Cocaine Pellets Burst in Stomach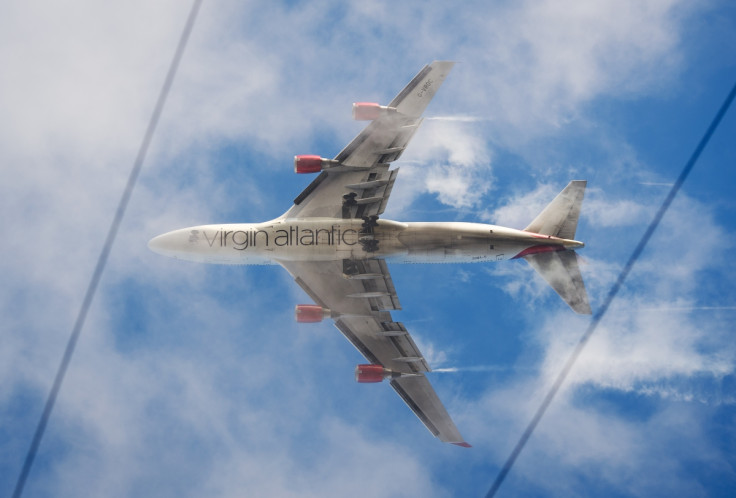 Colmin Smith, a British drugs mule who swallowed 61 pellets of cocaine was saved by the cabin crew on a Virgin Atlantic flight from the Caribbean.
The 48 year-old was smuggling £40,000 of the Class A drug in his stomach on the flight from Antigua to London Gatwick, when he felt unwell.
After speaking to an air steward, Colmin passed out. Quick thinking from the cabin crew prepared the plane for an emergency landing in Bermuda.
A life-saving operation at the King Edward VII Memorial hospital revealed that Smith had 239.9 grams of cocaine in his stomach.
On appearing at Hamilton Magistrates Court in Bermuda, Smith stated that he knew his life was in danger, according to a report in the Sunday Mercury.
"After I informed the flight attendant, in my mind I died," Colmin said. "I felt the death coming."
Full of gratitude, he thanked the airline crew's actions for saving his life, saying: "I've met a lot of nice people here."
Senior Magistrate Archibald Warner told the Birmingham man that he could "thank his lucky stars" for only being charged with possessing a controlled drug.
In Bermuda, the offence carries a maximum penalty of $1,000 dollars (£588). Smith was ordered to pay £471 or face 80 days in prison.
After paying the fine, Colmin was deported following his court appearance.
A senior member of Bermuda's narcotic unit explained why Smith had evaded a long prison sentence.
"Because there was no evidence that the drug was to be peddled on Bermuda's streets, he could only be charged with possession," he told the Sunday Mercury. "If he'd been found guilty of supplying the narcotics, Smith would have been banged up for life.
"He is one very lucky man. He came very close to losing his life, either by overdose or a life sentence."
Dwayne Caines, head of communications for the Bermudan Police, said: "This case stands out for two reasons: the fact that, quite simply, this man should not be with us and the exorbitant cost of his medical care."
The biggest danger to a drugs mule is the rupturing of pellets containing drugs, which can be caused by stomach acids. Death is usually rapid, as the quantity of drugs ingested is very high and of pure quality. Cause of death is usually heart failure and respiratory problems.
© Copyright IBTimes 2023. All rights reserved.