A drug importer who smuggled £1.5 million of cannabis from Jamaica has been ordered to pay back almost £1m.
Norman Washington Burton was jailed for six years and four months in November 2012 for importing 402 kilos of cannabis from the Caribbean island.
The 57-year-old said at an earlier hearing that he acted as an intermediary in drug deals because he was in severe debt.
But prosecutors found Burton concealed a property empire as well as a hidden bank accounts, vehicles and plots of land.
He has now been ordered to pay £933,768.94 by Kingston Crown Court after a confiscation order was made under the Proceeds of Crime Act.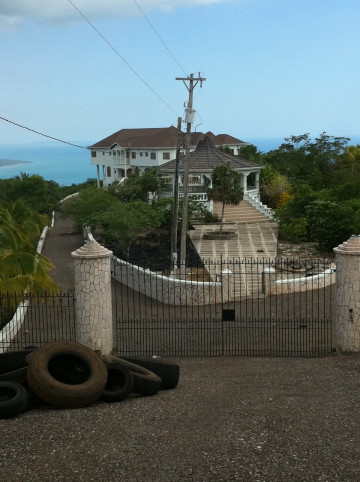 The order same after a lengthy intelligence-led operation, run by the 'Projects' team of the Specialist Organised and Economic Crime Command.
Burton was arrested in June 2010 after masterminding a plan to import cocaine and cannabis to the UK.
The drugs were to be imported in compressed packages within heavy- duty rice sacks, which would be loaded onto a container.
Two days prior to Burton's arrest a container landed at the Port of Tilbury, in Essex, where authorities seized 402 kilos of cannabis.
Burton first appeared at Southwark Crown Court in October 2010 where he pleaded guilty to the conspiracy on the basis that he had acted as an intermediary with contacts in Jamaica and that he was in severe debt, But his plea was rejected.
Officers carried out further enquiries and established that Burton had a number of bank accounts, vehicles, plots of land and properties, all confirming his wealth.
On 28 September 2012 at Kingston Crown Court Burton entered a second plea stating that he had played a significant role in the conspiracy, this was accepted by the Crown. He was later sentenced in November 2012.
Detective Inspector Mark Jennings of the Specialist, Organised and Economic Crime Command said: "During this investigation we have worked closely with colleagues in Jamaica to ensure criminals cannot profit from crime.
"This is a great example of how the Met will not just stop at conviction but will painstakingly search for assets that criminals accumulate and attempt to hide.
"I hope today's confiscation order sends a strong message that crime does not pay. The Met is determined to put criminals out of business by restraining their assets in the UK and abroad."