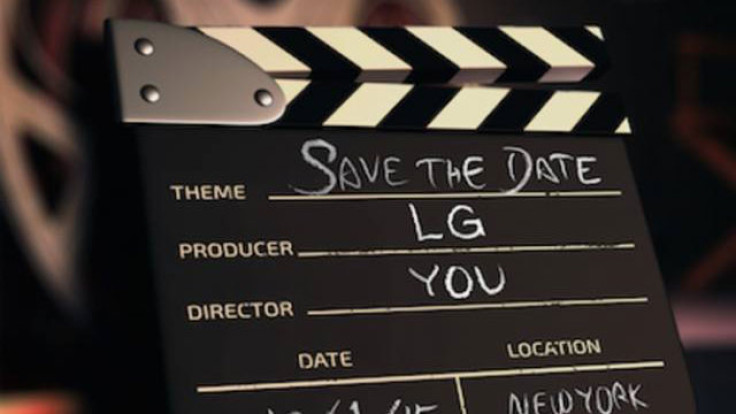 LG has invited members of the press to an announcement on 1 October where it will reveal a new smartphone, just six days before Microsoft takes to its own stage to announce new Lumia handsets and, as the rumour mills claim, the Surface Pro 4. Those same whispers also say LG's event will see the launch of the V10, a phone with a secondary screen.
This shouldn't be confused with a Nexus device LG is currently making for Google – that should be revealed on 29 September, if internet gossip is accurate. Instead, it is claimed LG will use the 1 October event to show off a phone which will feature a secondary "ticker" display above the regular screen.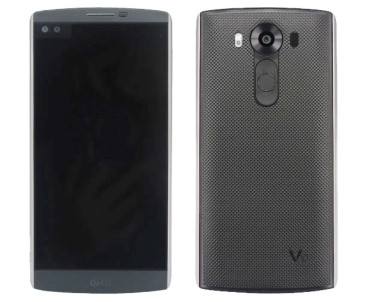 Leaked images of the upcoming phone show how the front-facing camera and light/proximity sensors have been moved to the left, making room for the suggested new display. It is thought this ticker will be used to show information at a glance without needing to unlock the phone and power up the main screen. Information shown here could include notifications, missed calls, the subject lines of unread emails, the weather forecast or stock prices.
Despite sounding unique, ticker screens tread along a well trodden path, with several manufacturers previously trying new ways to bring at-a-glance information to places other than the screen. Yota added an e-ink screen to the back of its first handset, acting as a place for reading, storing important information which remains readable after the battery dies, and notifications in a battery-saving way. Samsung offers a ticker of news and alerts on the curved part of the Galaxy Note Edge's screen.
Leaked renders of the LG V10 show the company's unique rear volume and power buttons below the rear camera. Elsewhere, the design is similar to the flagship G4 and its predecessor, the G3. Interestingly, the invitation to LG's event features a clapperboard which suggests there will be a movie theme – perhaps an indication to an impressive camera? We will have to wait and see. The event will take place in New York.