Dubai is renowned for its beautiful architecture but the abundance of tall buildings can be overwhelming for anyone. It may seem like quite a stretch but Abu Dhabi is home to a little hub of tranquility just a stone's throw away. For those hoping for a slower pace of life and some cool beats, the Blue Marlin Ibiza UAE is the place to be.
The original Blue Marlin beach club can be found on the Spanish party island of Ibiza where it has become world famous for its infectious vibe and hospitality. Although owned by the same company, Blue Marlin Ibiza UAE has developed its own identity using its Ibiza sister as a springboard of inspiration.
IBTimes UK had the pleasure of spending a day which turned into night at the most stunning beach club the UAE has to offer.
The look
After leaving the hustle and bustle of Dubai and driving for approximately 30 minutes through a very sparse desert, Blue Marlin Ibiza UAE suddenly pops out of nowhere. Initially it seems out of place but after experiencing the laidback atmosphere once inside, it all makes sense.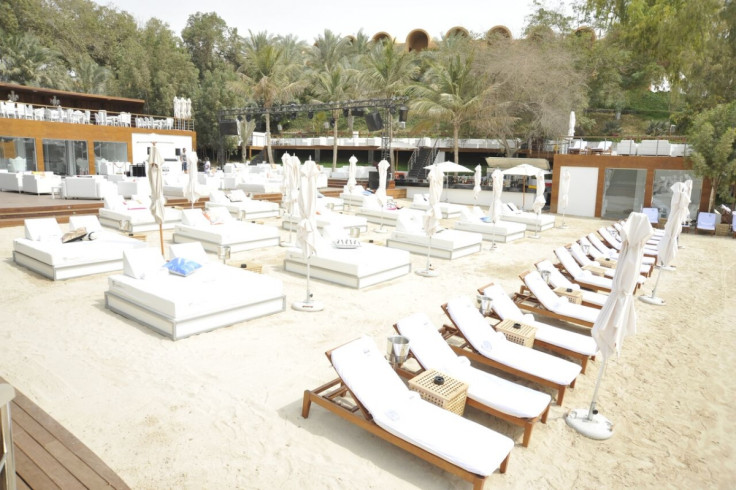 Located on the Al Jazira Island of Ghantoot, BMIUAE is far enough to feel you have left Dubai but close enough to reach on a whim. As soon as you enter the stunning resort, it literally feels as though you are in an oasis of calm with everything from the white sun loungers and canopies completely minimalistic. Also, the glistening beachfront isn't too bad to look at either.
The food
The menu at BMIUAE is far from average and embodies the saying less is more. Although the many courses we enjoyed appeared small at first, they were entirely filling. Venturing on the healthier side, the cuisine boasts a scrumptious fusion of Mediterranean and oriental making sure there is something for everyone. Options include shrimp croquette, beef carpaccio, salmon sashimi and gnocchi and grilled lamb chops. However, if all of the above is a little too fancy, you could always head down to the hot dog stand near the entrance for a meal more flavoursome.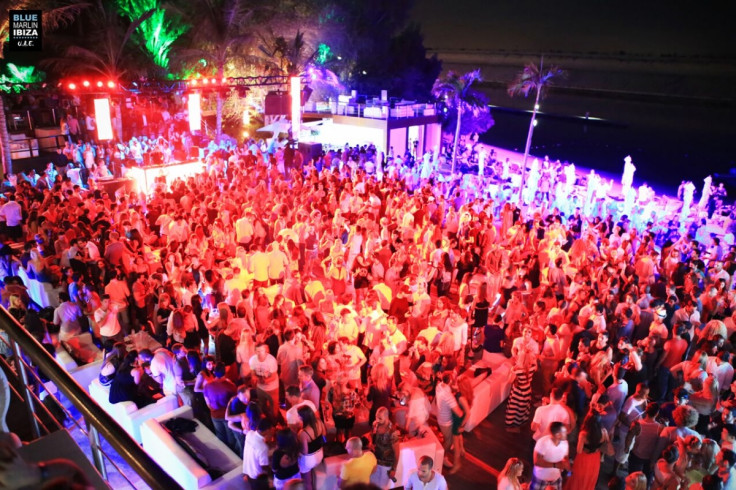 The music
House music rules at BMIUAE. During our visit, we were lucky enough to be entertained by &Me and Joseph Cipriati who add a tinge of techno to their sound. It was all very fitting with the theme of BMIUAE which is to go with the flow, chill out and ultimately soak in the atmosphere. The prime positioning of the staging area makes it feel as though the DJ is completely surrounded by his audience creating a friendly vibe.
The people
Hospitality is of top class at BMIUAE. The staff are attentive, friendly and make no hesitations about going the extra mile to make you feel comfortable. It's no wonder BMIUAE are known for their crowd with everyone heading to the venue with the intention to impress and have a good time. What more could you want?