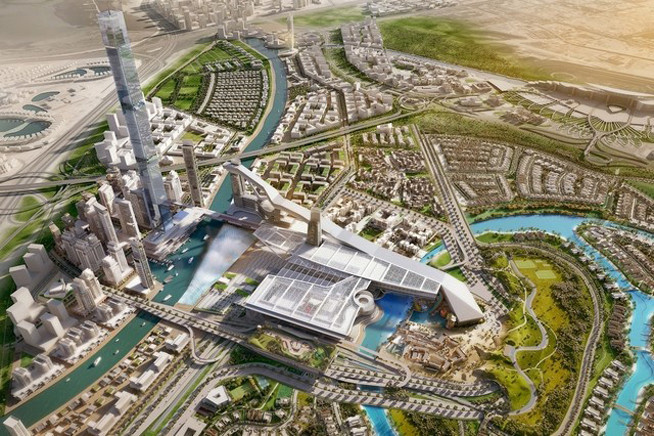 In five years, Dubai will have another architectural landmark when the tallest residential building is completed.
Part of the Meydan One project from Meydan developers, the 711-metre (2,333 ft) building will be among other planned marvels like the largest dancing fountain sprouting to 420 m, the longest indoor ski slope, a vast mall and a 350-room five-star hotel.
Dubai is already home to the tallest building (Burj Khalifa); the largest artificial islands (the Palm Islands); and the biggest natural flower garden (the Miracle Garden).
The planned Meydan residential tower will house nearly 900 residential apartments and a five-star hotel, yacht club and an indoor multi-purpose sports facility. It will have the world's highest observation deck at 655 metres and the highest sky restaurant at 675 m.
The mall will have a retractable roof that opens in the cooler winter months. It will house around 300 restaurants, cafes and kiosks and retail outlets and nightlife venues, reports The National.
The project is scheduled to be completed before 2020.
On Monday (3 August), developer Meydan announced the launch of Meydan One, approved by Sheikh Mohammed bin Rashid, vice-president and ruler of Dubai.
"This development is a forward thinking, interactive enterprise geared towards the Dubai of tomorrow. The encouragement and support we have received in the past from our trusted partners will now help the Meydan One development come to life. The first phase will be completed as Dubai prepares to host the World Expo 2020," said Saeed Humaid Al Tayer, Meydan's Chairman.