Dude ranch owner sued after asking chef to cook 'black people food'
Madeleine Pickens allegedly sacked two black staffers who did not 'fit the image' of the ranch.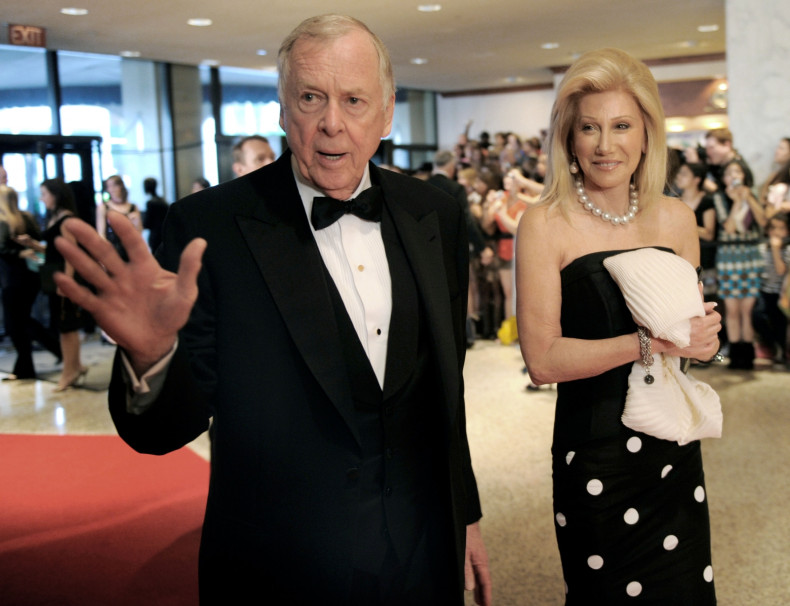 A dude ranch owner is being sued for racial discrimination after reportedly asking her African-American chef to cook "black people food" and not "white people food" at her rural Nevada establishment.
Madeleine Pickens, ex-wife of oil tycoon T Boone Pickens, recruited Armand Appling from a Southern California country club that she also owns and allegedly told him that fried chicken, BBQ ribs and corn bread would be the best menu for ranch tourists. Pickens also criticised Appling for using too much salt, attributing this habit to his race, the lawsuit stated, according to the NY Post.
In a separate incident, Appling claims that Pickens threw rubbish at him as he was plating food, telling him, "Here, you take this out!" He alleges that Pickens' stereotypical requests were common at her ranch, and claims he was fired in retaliation for complaining about a hostile work environment.
According to the Associated Press (AP), tourists at Picken's Mustang Monument Wild Horse Eco-Resort pay nearly $2,000 (£1,629.20) a night to stay in cottages, ride horses and take Wild West "safaris" on ATVs.
Pickens, who is white, allegedly also fired two other black kitchen staffers because they did not "look like people we have working at the country club" and did not "fit the image" of the staff she wanted at the ranch. Appling claims Pickens referred to one of the employees as her "bull" or "ox".
She sacked a third staffer because the black woman had "too much personality," the lawsuit claims. "I had to get rid of Sylvia, she has too much personality. We already have one of you," the lawsuit claims Pickens told Appling.
Pickens' attorneys argue that her remarks were not racially motivated, reports AP. In recent court filings, her lawyers wrote that, at worst, her comments "reflect a non-racial personality conflict and amount to discourtesy, rudeness or lack of sensitivity".
US District Judge Miranda Du sided with Pickens' lawyer, Dora Lane, that the only remark specifically referencing race was the one referring to "black people food". Lane argued that the restaurant industry commonly categorises foods by ethnicity.
"The suggestion that such categorisations are inherently offensive is nonsense," Lane said. "This is especially true here, given that Pickens' alleged comments actually reflect a preference for 'black people food' rather than a racial animas against 'black people' or 'black people food'."
Du said that Appling's lawyers have failed to prove racial hostility to win the civil rights claim. She dismissed the original lawsuit on 29 December 2016, but has given Appling's team until 13 January to refile an amended complaint seeking unspecified damages from Pickens' not-for-profit company, Save America's Mustangs.