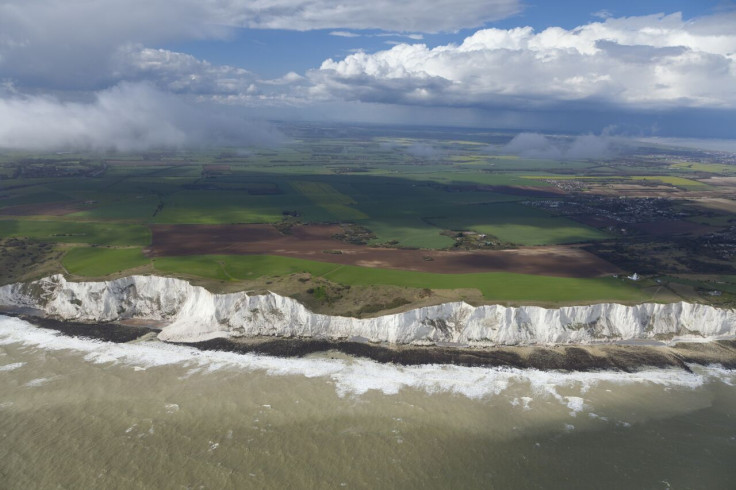 Kent Police believe two of the three bodies found at the foot of Langdon Cliffs near Dover on New Year's Day were those of a brother and sister in their sixties from Cheshire. A third body found half a mile along the beach is thought to be that of a man in his forties from Greater Manchester and is not being treated as related to the other deaths.
Police went to the 400ft-high (120m) cliffs near Dover on the afternoon of 1 January after concerns were raised by members of the public about the welfare of a man. When they searched the area they found the body of the man as well as two more bodies near an engineering compound.
Dover RNLI said the man's body was taken away by helicopter. The bodies of the couple were found a short time later. They were both wearing dark-coloured wet weather gear and it is still unclear if they jumped or were the victims of a tragic accident. Conditions in the area were described as quite rough.
Ed Baker of Dover RNLI was quoted by Mail Online as saying: "We were called in by the Coastguard to help with the search of the first man but his body was found on a ledge near the bottom of the cliffs. It was too high up for our lifeboat crew to reach so the Coastguard helicopter was used to winch the body to the top. He was taken to the Dover Coastguard HQ nearby and then removed to the mortuary.
"While the search was underway, a Coastguard Search and Rescue team found two more bodies close to the engineering compound on the Harbour arm of the Port of Dover. Directly above the cliffs there is the Eastern Heights Nature Reserve."
A Kent Police spokesman said: "Although formal identifications are yet to take place, the first man is believed to be a man in his 40s from the Greater Manchester area. His next of kin has been informed. His death is not being treated as suspicious.
"The second man and woman are believed to be a brother and sister, in their 60s from the Cheshire area. Officers do not believe the deaths of the second man and woman are connected to the death of the first man. Their deaths are not being treated as suspicious at this time and enquiries are ongoing to identify next of kin and reports are being compiled for the coroner."
Police have appealed for anyone who thinks they may have seen the couple in the area between Boxing Day and New Year's Day to call Kent Police on 101, quoting reference number 01-0980.