A sultry photo shoot service for men has launched in the UK just in time for Christmas and what's more - 20% of its proceeds go to mental health charities such as Mind.
In October, The Daily Mail reported a viral image of a man posing half naked with pumpkins covering his modesty in America. They noted how 'dudeoir' was a tongue-in-cheek reaction to sultry connotations of female-focused boudoir photography. The image was fondly labelled 'pumpkin butt' by fans online.
In light of the festive season, men are choosing to pose in woodland areas in London alongside mince pies, tinsel and a notable lack of warm layers. Max Braham, as featured above, is one of Bidvine's customers, one of the sites offering dudeoir services in the UK.
The service is a response to a string of male boudoir-inspired images and an increase in online searches for 'dudeoir' photography.
Russ Morgan, co-founder of Bidvine.com, told IBTimes UK: "We noticed a rise in demand for people searching for dudeoir photography, so did a bit of investigating and thought it was a great trend, one that could do wonders for a man's self-confidence and esteem. We got in touch with our photographers across the UK and pretty much all of them wanted to offer dudeoir as a service through the site and it was as simple as that!
"It's been great, there was a big surge in photographers being booked for Dudeoir shoots about three weeks ago, I think like Max, it was a case of men wanting to surprise their partners with it for Christmas. We expect it to pick up again in the New Year."
Morgan reiterates the fact it stems from a charitable cause.
"Dudeoir photography is all about men and their loved ones having a little fun. It's taking something that has traditionally, been taken a bit more seriously, and having some fun with it (although I don't think I'm brave enough to pose for a shoot). In addition to having fun, we also thought it was important to give back and that's why we are donating 20% of the profits made through the dudeoir service to mental health charities."
Moreover, the trend has been associated with body-positivity and mental health across the world. In November, the BBC reported that a group of bearded men created a dudeoir calendar for mental health by dressing up as mermen [as in mermaid]. Profits raised went to a not-for-profit mental health services provider.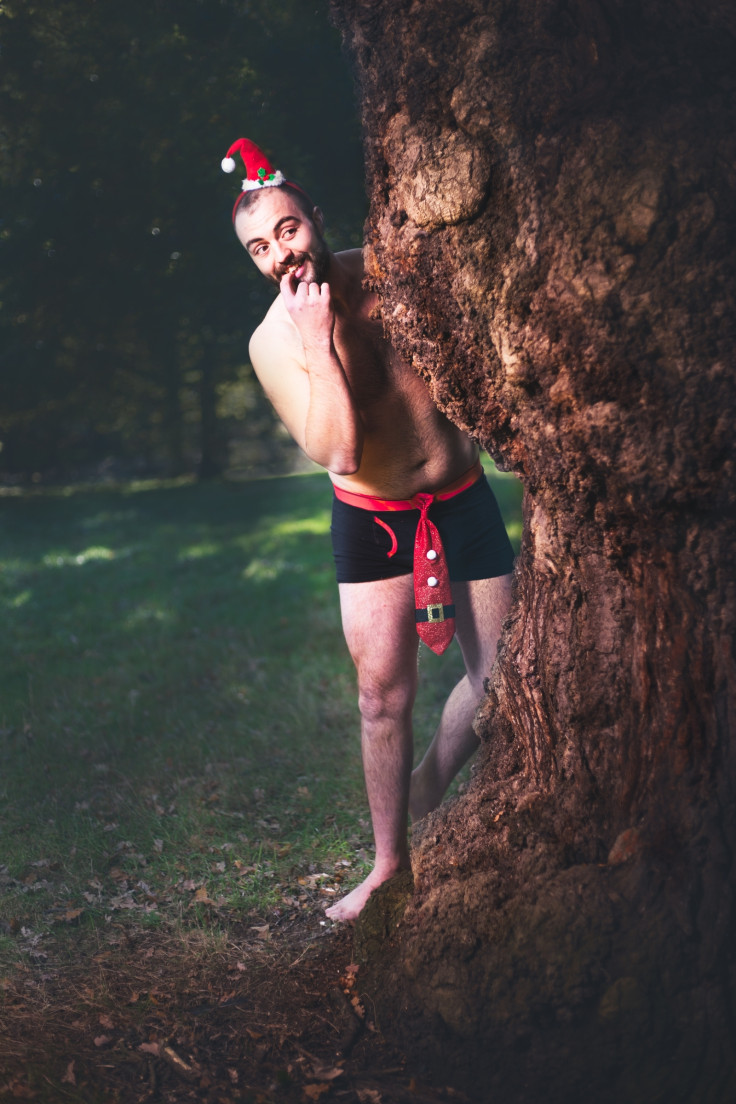 Owen Harvey, the photographer behind Braham's shoot and the first photographer to sign up to offer the nationwide service, said: "I think it's great that men can express themselves in this way, and they're a lot of fun to shoot. Sometimes the guys can be a little self-conscious at first, but that's normal. Dudeoir is the perfect way to promote body confidence and self-esteem and after a short while everyone loosens up and has a laugh with it!"