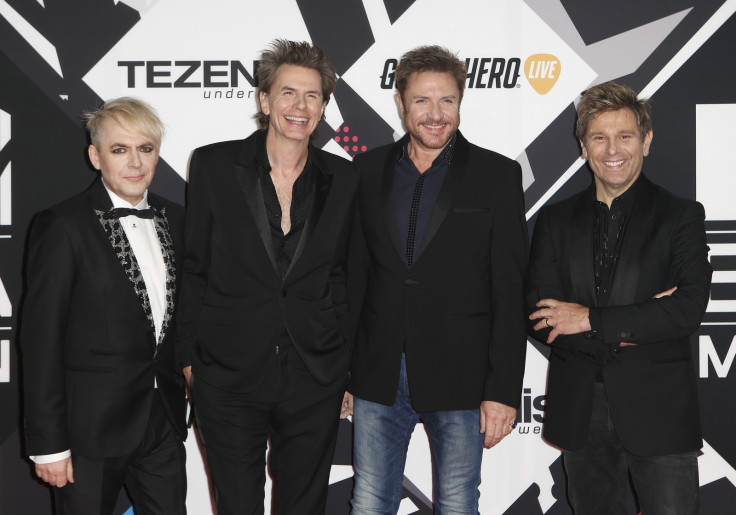 English pop group Duran Duran have expressed their outrage after losing a copyright case in the US. The four-piece band were seeking to reclaim the rights to some of their songs in America but a judge ruled against their argument.
Members Simon Le Bon, Nick Rhodes and John and Roger Taylor noted a US law which states their entitlement to reclaim rights to their songs after 35 years. However, Justice Arnold ruled against the band citing an English law which prevents them from obtaining the rights.
Reacting to the ruling, Le Bon tweeted: "Now that everyone can see how the company treats their artists, I can't imagine how Sony/ATV expect to sign any new songwriter ever again. It's old fashioned, ugly, imperialist, corporate greed, & how they continue to exploit artists who signed when they were naive & vulnerable."
The singer added in a separate statement: "Sony/ATV's conduct has left a bitter taste with us for sure, and I know that other artists in similar positions will be as outraged and saddened as we are. We are hopeful this judgment will not be allowed to stand."
Keyboardist Rhodes said: "We signed a publishing agreement as unsuspecting teenagers, over three decades ago, when just starting out and when we knew no better. Today, we are told that language in that agreement allows our long-time publishers, Sony/ATV, to override our statutory rights under US law.
"This gives wealthy publishing companies carte blanche to take advantage of the songwriters who built their fortune over many years, and strips songwriters of their right to rebalance this reward. We are shocked that English contract law is being used to overturn artists' rights in another territory. If left untested, this judgement sets a very bad precedent for all songwriters of our era and so we are deciding how properly to proceed."
Duran Duran's first three albums – their eponymous debut, Rio and Seven And The Ragged Tiger – feature some of their most famous songs, including Girls On Film and Save A Prayer. Explaining his decision, Justice Arnold said: "I conclude that the group members have acted in breach of the agreements by serving the notices, or, where they have not yet taken effect, will do so if they are not withdrawn."
The judgment is set to rock the music industry, which has seen a growing number of copyright cases in recent years involving artists including Robin Thicke, Ed Sheeran and Led Zeppelin. Reacting to Duran Duran's loss, Luke Pritchard from The Kooks tweeted: "Just another example of artists being taken advantage of by big busybusiness.. I'm sure @duranduran aren't short a few bob but still."