Police will file a murder complaint against a male suspect in connection with the recent blast in Davao in the Philippines. About 14 people were killed and more than 70 injured in the blast that rocked a busy night market in the hometown of President Rodrigo Duterte.
Senior Supt Michael John Dubria, chief of the Davao City police, told media persons that they have identified the suspect and are tracking him down. He, however, declined to reveal the suspect's identity to the press.
"As of the moment, we have identified the suspect and soon that information will be released to the public," Dubria was quoted by the Philippines Daily Inquirer as saying. He added that they interrogated at least 11 individuals who were suspected of having a connection with the blast. They also questioned the witnesses and blast victims that helped them draw a sketch of the suspected perpetrator, following which the suspect was identified.
The Davao city police chief also said that they are now investigating if the male suspect was connected to any terrorist group or drug syndicate. "We are currently investigating his affiliation. We just cannot go on accusing or trying to identify him with any specific group. That is still an intelligence job. I don't want to make a premature statement about it," he said.
Some feared that militant group Abu Sayyaf could have been behind the blast to divert the administration's attention from the ongoing offensive against the terrorists in Sulu province. Some others speculated that the incident was the fallout of the ongoing drug war in the country.
On reports of the suspect still hiding in the city, he said: "Actually, we are working on that. We are getting information. We are trying to track him down."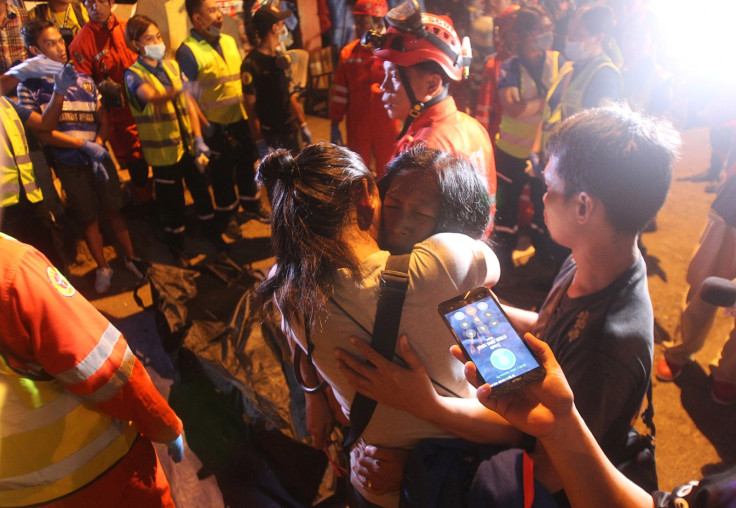 City mayor Sara Duterte-Carpio has announced a huge cash reward for catching the culprit alive. She said last week that she wants the accused to be caught alive to make him talk about their plans and motives.
Meanwhile, in an update on the injured blast victims, the city administration said on their Facebook page that 19 of the 69 injured victims are still undergoing treatment at different hospitals. The latest blast victim to succumb to the injuries was six-month pregnant Vicenta Asperin.