Philippines President Rodrigo Duterte is not pressuring lawmakers in the country to reimpose the death penalty, the presidential office said in a statement in response to recent allegations.
"The president respects the independence of Congress as a separate co-equal branch of government," Communications Secretary Martin Andanar said in the statement.
Reintroducing the death penalty was among Duterte's poll promises and he has backed the move saying it would help in fighting crime in the country. But similar to his bloody drug war, his support for capital punishment also came under fire from opposition parties and political leaders.
On Wednesday (12 January), Buhay Party List lawmaker Lito Atienza alleged that Duterte was putting pressure on the Congress to pass the reimposition of death penalty bill.
"This is the administration's initiative, not the Congress'. The death penalty is an imposition of the leadership of this administration. We congressmen, sad to say, are under pressure. Everyone is joining their majority, a mix of politicians, following the order from the higher office," Atienza was quoted by the Inquirer as saying.
In response to the allegations, Andanar said Duterte "trusts the wisdom of our lawmakers to see that the enactment of such law would benefit the nation not only by instilling respect for the law among our people but also by ending impunity and ensuring that those who commit heinous crimes are prosecuted to the full extent of the law".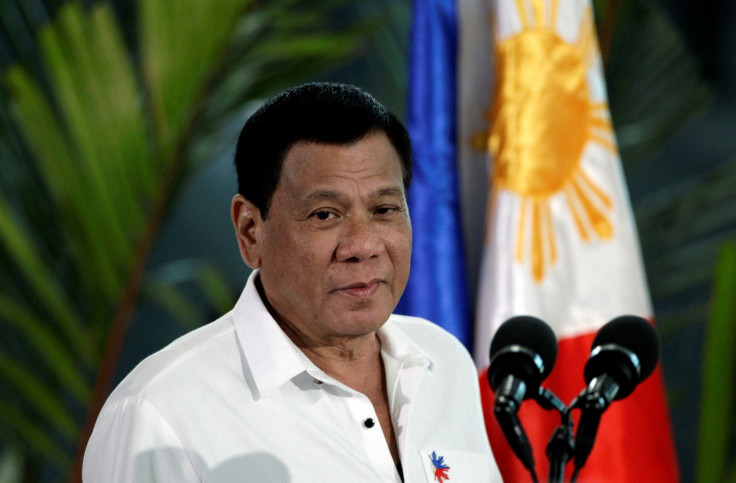 The Philippine Congress has already approved a bill to bring back capital punishment, which is due to be presented to the plenary session when the Congress resumes sessions next week.
The death penalty has been a controversial issue in the country for decades with many heads of state imposing it and others abolishing it through new legislation. Former president Gloria Macapagal-Arroyo abolished capital punishment in June 2006, which was retained by Duterte's predecessor Benigno Aquino III.