'Son of a b***h... shut up', Duterte tells UN rights chief over murder probe
Zeid Ra'ad al Hussein has demanded a probe into Duterte's admission of killing drug offenders.
The Philippines President Rodrigo Duterte has heaped scorn on UN rights chief for calling a murder probe against the foul-mouthed leader. The 71-year-old did not shy away from hurling expletives at Zeid Ra'ad al Hussein, the top UN official for speaking against him.
"You are just employees of an office there whose subsidy comes from the pockets of the member-states. You strut around as if you're a sovereign idiot. Go back to school. You do not know diplomacy. You do not know how to behave to be [an] employee of the United Nations. You do not talk to me like that, you son of a b***h," said the Filipino leader, who is already infamous for hurling abuses at anyone who is critical of him.
"I am a member state, a sovereign state. Please shut up because you lack brains. Do not do that. You're just an employee there, by appointment. Got it?"
"Tell him if he wants to come here. I will slap you, you devil," said Duterte mocking at the high-profile UN diplomat adding that he should go back to school to revise his diplomacy.
Recently, in shocking statement, Duterte boasted about personally killing drug offenders – when he was the mayor of southern Davao city – to encourage such killings among law enforcement agencies. The admission created a storm, following which Al Hussein, the UN High Commissioner for Human Rights, demanded that the alleged murders be investigated again.
The UN authority, a top diplomat who played a key role in shaping the International Criminal Court, said: "The killings committed by Mr Duterte, by his own admission ... clearly constitute murder. It should be unthinkable for any functioning judicial system not to launch investigative and judicial proceedings when someone has openly admitted being a killer."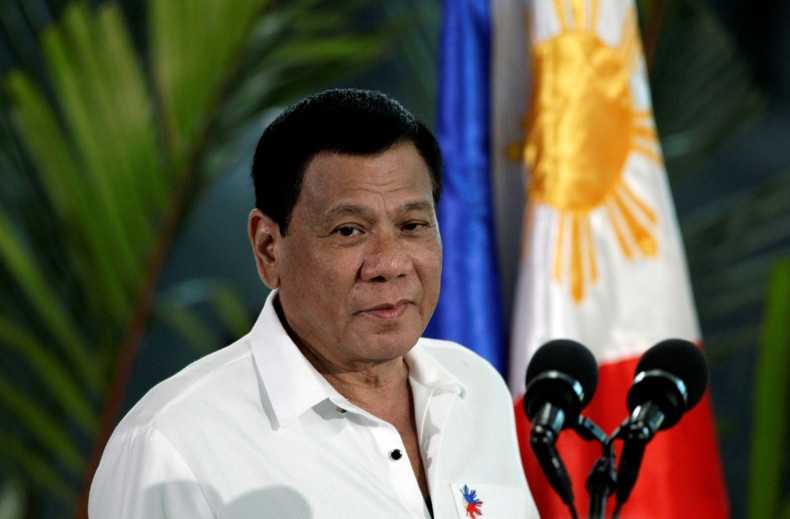 Duterte's rule in the Philippines has gained notoriety following a rise in the number of extrajudicial killings as part of his ongoing "war on drugs" in the country. So far, around 6,000 such murders – mostly of drug peddlers and users – have been reported across the Southeast Asian nation.