Duterte promises to look into discovery of 'secret cell' in Manila
The Commission on Human Rights found around 12 people crammed in a windowless room at a Manila police station.
Filipino President Rodrigo Duterte has promised to "look into this" after several detainees were found crammed in a tiny, dark "secret cell" at a police station in the Philippines. The cell was discovered during a raid by the Commission on Human Rights (CHR) in Manila's Tondo district. Duterte told reporters he would talk to national police chief Ronald dela Rosa about it.
The commission visited the police station late on Thursday (27 April) after receiving a tip-off. They found around 12 people in a tiny, dark and windowless room, the entrance of which was hidden behind a wooden book shelf, Reuters reported.
The CHR said it found no record of the arrest and investigation proceedings of the detainees. Those in custody, including women, said they had been in the secret jail for a week. They also alleged that police were trying to extort money of up to $4,000 from them and had not notified their families or lawyers about their detention.
The detainees complained that they were made to use plastic covers as a toilet.
Police officers said they were arrested in connection with Duterte's brutal war against illegal drugs and crimes in the country. The crackdown is reported to have led to the deaths of more than 9,000 suspected drug addicts and dealers. One-third of them were thought to have died in raids and sting operations by police, who claimed to have acted in self-defence.
Some of the detainees also alleged they were tortured, lawyer Jacqueline de Guia, a CHR spokeswoman, said.
"It is definitely a matter of concern because these practices are not the norm," she said.
She added that the commission was looking into the issue to decide whether to file charges against the police who were behind the detentions.
Denying the allegations, Tondo superintendent of police Robert Domingo told The Inquirer that a normal jail room for the detainees was "such a waste of space".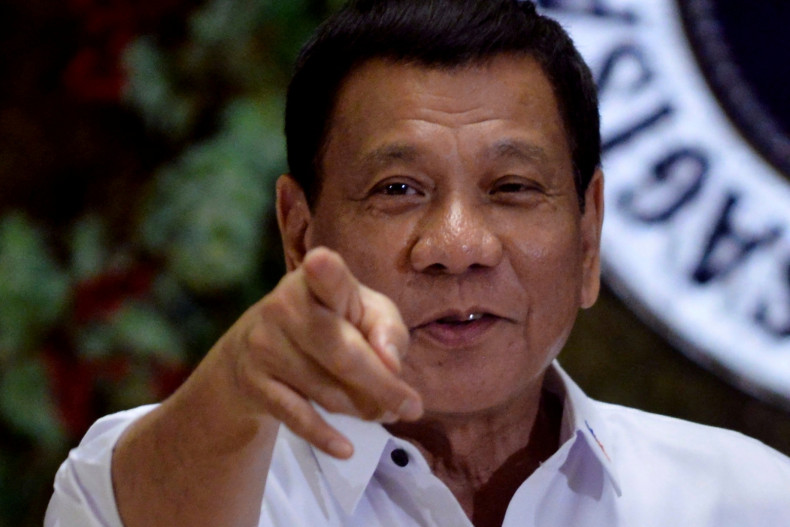 Meanwhile, regional police chief Oscar Albayalde said the head of Tondo police station was sacked following the discovery. He said an investigation was ongoing and that the discovery of the secret cell was an "eye opener".
"Rest assured that we have in mind the best interest of the community and we will not tolerate any illegal act committed by our policemen," Albayalde said on Friday (28 April).