Lawyer of self-confessed Filipino hitman files case against Duterte at ICC over war on drugs
The Filipino president and 11 senior government officials have been accused of crimes against humanity.
The lawyer of a self-confessed Filipino hitman has filed a case at the International Criminal Court (ICC) against President Rodrigo Duterte and 11 senior government officials, accusing them of crimes against humanity in the president's brutal crackdown on illegal drugs in the country.
Jude Sabio represents Edgar Matobato, a self-proclaimed Davao Death Squad (DDS) assassin who confessed to killing dozens of so-called criminals allegedly on Duterte's orders.
Duterte "repeatedly, unchangingly and continuously" committed crimes against humanity, the attorney said in his 77-page complaint. It added that the alleged killings of drug suspects and other criminals on the president's orders have become "best practice".
Sabio's complaint filed on Monday (24 April) is thought to be the first publicly known communiqué to the ICC against the Filipino leader. The complaint was based on Matobato and retired policeman Arturo Lascanas' testimonies, as well as reports from human rights groups and the media, Reuters reported.
The chief lawyer for Duterte dismissed the complaint as "propaganda" and called it a slur attempted to defame the president.
Matobato, who came out of hiding earlier in March, had levelled several allegations against Duterte, including murder, kidnapping, torture, genocide, other crimes against humanity and breaching of international humanitarian laws.
During a televised senate hearing in September, Matobato told an investigation panel that Duterte's orders included peppering a man's body with submachine gunfire during the brash president's two-decade tenure as Davao City mayor.
However, legislators said they found no proof to link the president to those deaths. Duterte's aides dismissed Matobato and Lascanas' claims as fictitious.
Duterte's anti-drug war hit international headlines with more than 9,000 people allegedly killed. Human rights groups say it is state-sanctioned violence after the tough-talking leader suggested members of the public kill drug dealers if they resist arrest or carry a weapon.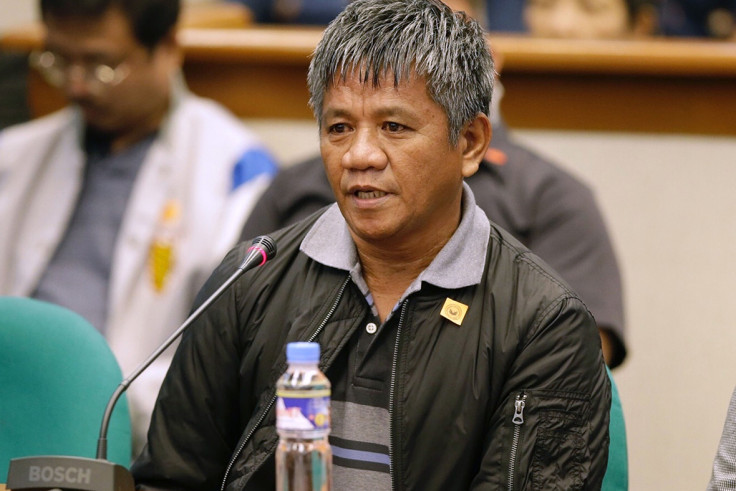 One-third of them are thought to have died in raids and sting operations by police, who have been claiming to have acted in self-defence.
Reuters noted that the complaint at the ICC requires the tribunal to first decide whether it has jurisdiction and then decide whether it should launch an investigation at a preliminary level. Following this, the tribunal can ask a judge to open an official inquiry, which could eventually lead to a trial.
Duterte, who denied all allegations against him, had said he was fine with the ICC putting him on trial. He said in March that he would not be cowed by complaints against him at the ICC and that his campaign would be persistent and "brutal".
The former Davao city mayor is known to have no regards for the ICC, which he once described as "useless".
© Copyright IBTimes 2023. All rights reserved.