Duterte sacks interior minister after 'loss of trust'
Ismael Sueno is the senior-most minister to be dismissed by the Philippine president.
Philippine President Rodrigo Duterte has sacked Interior Minister Ismael Sueno after reportedly losing confidence in him. The presidential spokesperson said the dismissal should serve as a warning to other cabinet members.
Duterte has been spearheading a harsh campaign against the drug trade in the south-east Asian nation ever since he took office in 2016. Sueno is the senior-most government member to be axed in Duterte's clampdown on corruption.
The announcement on Sueno's dismissal was made shortly after a cabinet meeting on Tuesday, 4 April.
"Duterte has dismissed Department of Interior and Local Government Secretary, Mr Ismael Sueno, citing loss of trust and confidence," Duterte's spokesperson Ernesto Abella said in a statement.
"The Secretary [Sueno] had, in fact, been instrumental in convincing the president to run for election, but this did not deter the president from pursuing his drive for a trustworthy government by addressing issues like corruption," added the presidential spokesperson.
Another senior member, Francis Tolentino, is set to take over as interior minister.
Sueno faces a string of corruption charges over allegedly using his office for personal interests, including abuse of power and acquiring wealth disproportionate to known sources of his income. He has denied all accusations, although three top officials from his own ministry have testified against him. He challenged three undersecretaries to investigate him.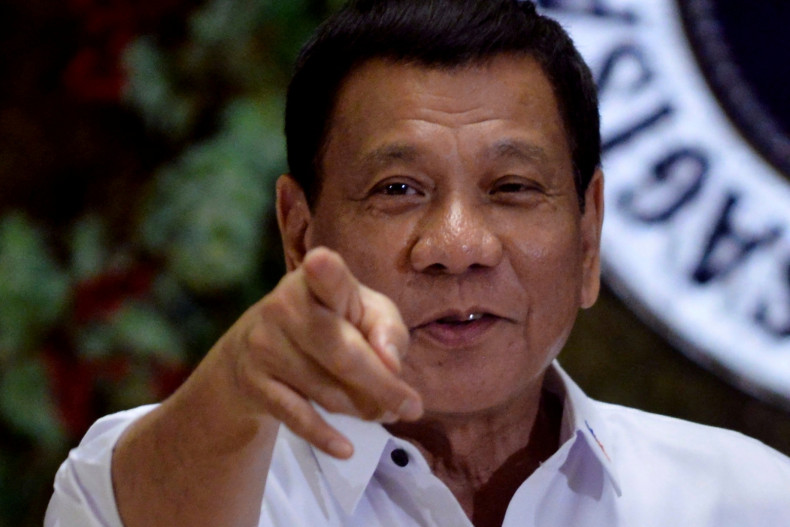 The spokesperson said through Sueno's "summary dismissal" the president wants to convey the message that he would not tolerate "any questionable or legally untenable decisions by any member of the cabinet".
On Sunday (2 April), Duterte hinted in a public speech that he was set to fire a top government official.
In February, Sueno had expressed his willingness to step down if the president chose to remove him from office. Sueno said he performed his governmental duties with the "blessings of President Duterte".