Lawmaker seeking impeachment of Duterte accuses him of 'defeatist stance' on South China Sea
Gary Alejano has charged the Philippine president with corruption and 'betrayal of public trust'.
An opposition lawmaker in the Philippines, who has called for Rodrigo Duterte's removal from office, has accused the president of taking a "defeatist stance" on the South China Sea issue. Lower house representative Gary Alejano said Duterte failed to contain Beijing's growing influence in the contested waterways.
On Thursday (30 March), the lawmaker filed supplementary charges to the impeachment complaint he had filed against Duterte earlier this month. He accused Duterte of causing a friction in US-Philippine ties through his "rants and unstoppable outbursts" and for not protecting Manila's sovereignty.
Alejano alleged that Dueterte had failed to act in accordance with the ruling by an international tribunal in The Hague. Besides, his remarks that he could not prevent China from expanding its military base and constructions at the disputed Scarborough Shoal, showed he had failed to protect the Philippines' rights, the lawmaker added, Reuters reported.
In a case brought by Duterte's predecessor, the Permanent Arbitration Court in The Hague ruled in favour of the Philippines, rejecting China unilateral claims to most of the South China Sea.
The congressman listed out impeachable offences, including "culpable violation of the constitution, engaging in bribery, betrayal of public trust, corruption and other high crimes". It was the first such complaint against the firebrand leader since he took office in June 2016.
He filed his first complaint on 16 March just before the Congress went into recess. Reuters noted that the move was aimed at keeping the issue in the public spotlight and from preventing the Congress from dismissing it immediately. The Congress session is scheduled to begin on 2 May.
Many such allegations have been levelled against Duterte, which he has firmly denied. The allegations include drugs-related extrajudicial killings and running a death squad when he was the mayor of Davao city for over two decades.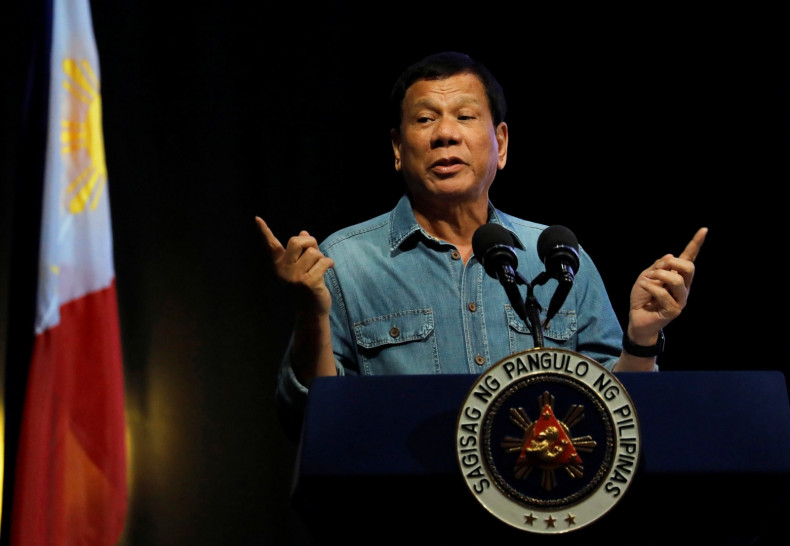 Reacting to Alejano's initial impeachment complaint, presidential spokesman Ernesto Abella accused the lawmaker of trying to create doubts among the public about Duterte's governance.
It has been reported that Alejano might not stand a chance of winning his impeachment bid, but he should still be given a chance to exercise his rights, according to lower house speaker and Pantaleon Alvarez.