Philippine President Rodrigo Duterte is said to be backing new US President Donald Trump's "America first" policy, which places the interests of Americans above all else. Duterte now wants to adopt the same policy in his country, a Malacañang official said.
"The president of the United States believes in protectionism; 'America first' ... encourages the other nations to serve the interests of their own people. US President Trump and President Duterte share that policy," Palace Communications Chief Martin Andanar reportedly said.
Andanar and Philippines' National Security Adviser Hermongenes Esperon Jr attended Trump's inauguration on 20 January in Washington DC.
"We have an independent foreign policy, and the Philippine president also subscribes to the fact that it is important that we serve the interests of Filipinos first," the Manila Times quoted Andanar as saying.
In his inaugural speech, without mentioning countries, Trump accused foreign nations of stealing American jobs.
"We will follow two simple rules: Buy American and hire American. We will seek friendship and goodwill with the nations of the world — but we do so with the understanding that it is the right of all nations to put their own interests first. We do not seek to impose our way of life on anyone, but rather to let it shine as an example for everyone to follow," Trump said.
Andanar said Trump and Duterte were on the same page when it came to crackdown on illegal drugs. He recalled Trump's statement about stopping the killings of Americans due to illegal drugs. "It was very comforting to hear the speech of President Trump. They have the same beliefs as President Duterte," the Philippine official added.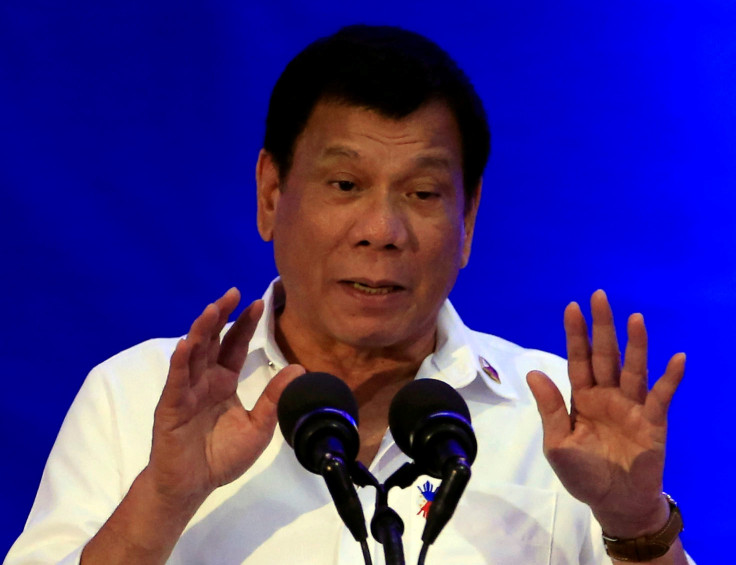 Duterte had strained ties with the US, which has been Manila's long-time ally, after former president Barack Obama condemned the bloody war on crimes and drugs. However, following Trump's victory Duterte said he had no issues with him.
"It looks like our president and President Trump will get along well, and President Duterte mentioned that when these men talked over the phone last December," Andanar added.
Another official, Patrick Chuasoto, Chargé d'Affaires of the Philippine embassy in Washington, hoped Trump's presidency would provide an opportunity to improve bilateral relations between the two sides.